The Private Lounge in Lebanon recently organised a night drive in Beirut. Several members with their supercars flooded Starco, before going to Jbeil and then finally having dinner at Restaurant Amar at Harissa. K8 Car Photography was present at the event and provided us with the pictures of the cars on show.
They include a couple of Ferrari F12s, a Dodge Viper Hennesey 700R, Porsche Cayman GT4 and Corvette C7 ZO6. The club also has a Lamborghini Aventador Roadster, Lamborghini Huracan, C63 AMG Black Series, Azzurro Dino Ferrari 458 Speciale and a Lamborghini Murcielago.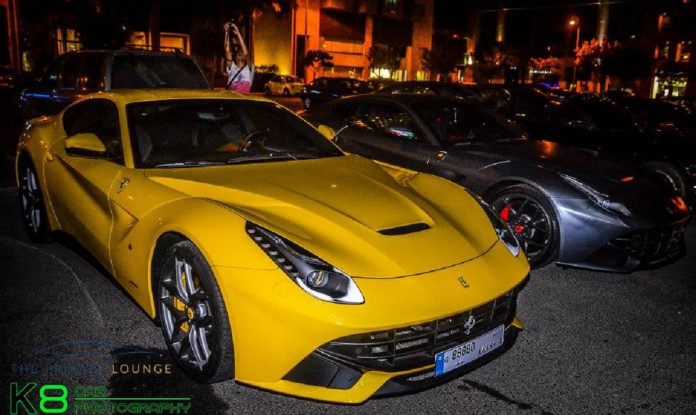 The Private Lounge is a very active and growing supercar club in Lebanon. They regularly hold events and drives for their members and are part of the larger car culture in the Middle East country. The club held two drives last month as well, both being covered by GTspirit. Lebanon itself is making its name in the automotive industry. It is home to some great tuners, the company behind the popular Lykan Hypersport and several different clubs and organisations like the BMW Club, Camaro Club and of course, The Private Lounge, that are actively promoting the car culture here.