The 2016 McLaren 650S has just been introduced and in typical McLaren style, it features a number of upgrades and new elements of the current model year 650S.
For 2016, McLaren 650S models will be outfitted with a new front splitter, intakes, rear bumper, wing mirrors and side skirts all made from carbon fibre as standard. Previously, McLaren 650S customers would have had to pay $22,500 in the United States to have all of these elements made from lightweight and expensive carbon fibre.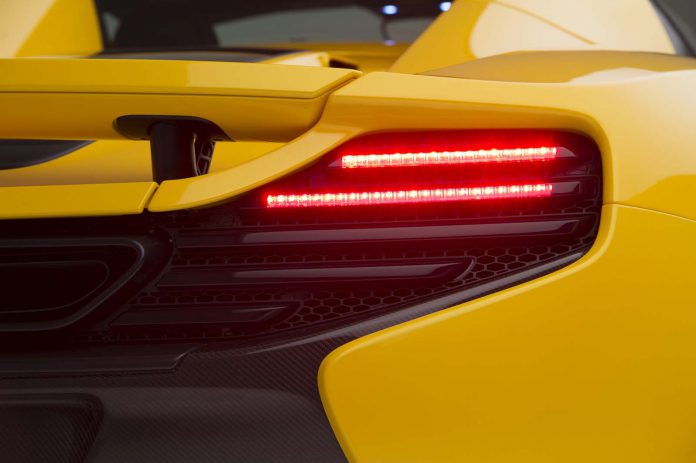 Elsewhere, McLaren has unveiled the Enhanced Technology Package for the 2016 McLaren 650S. It sees the installation of a lift system for the front axle as well as new parking sensors, a backup camera and electric seats. In the 2015 McLaren 650S, these elements can only be optioned individually and with the Enhanced Technology Package, are $6000 cheaper.
Other optional upgrades for the 2016 650S are Pirelli P Zero Trofeo R tyres costing $1300. A Track Telemetry App is available offered for $2800 which includes a selection of data-logging features. The British marque has also unveiled 10 new exterior colours for the car.