The next-generation Mercedes-Benz E-Class Estate has just been spied in the midst of testing for the very first time. The emergence of this test mule comes a few months after the next-gen E-Class was originally spied under heavy camouflage in sedan guise.
While the following prototype features heavy camouflage across all of its body panels, it seems inevitable that from the front, it will look almost identical to the new sedan. Consequently, we expect to see brand new headlights similar in shape to those as the latest C-Class and S-Class models. Elsewhere will be a modified front bumper with redesigned air intakes and a new front grille.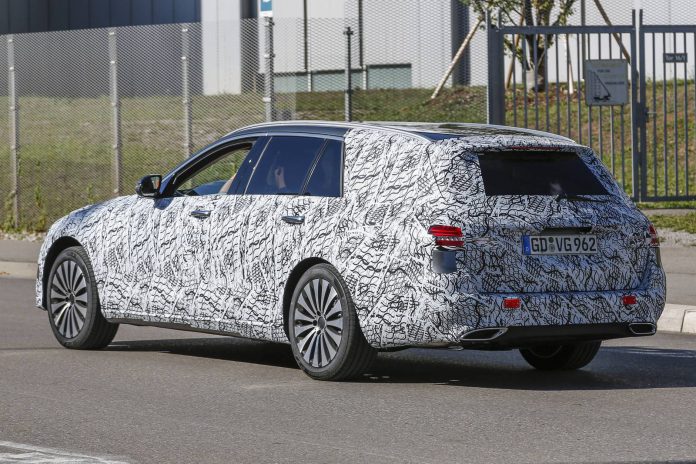 Meanwhile at the rear, the next-gen E-Class Estate will feature a similar shape to the C-Class Estate albeit on a slightly larger scale. As with the C-Class Estate, the new E-Class Estate will receive unique taillights compared to the sedan.
Beyond its design, we know that the new Mercedes-Benz E-Class will feature a myriad of technologies to assist in semi-autonomous driving. One interesting feature will be the 'Car-to-X' communication system created to recognise and communicate with other vehicles. This system will help reduce the risks of collisions around tight bends and at junctions, particularly when it is hard to see other traffic.
Elsewhere, the next-generation E-Class will incorporate a selection of advanced sensors as well as a facing forward stereo camera alongside side and rear facing cameras. A developed version of the German marque's Intelligent Drive system will also be implemented to ensure that the E-Class remains at an appropriate distance from other vehicles it is following on highways at up to 200 km/h.