An awesome luxury villa is currently up for sale in Munich's desirable Herzogpark neighbourhood.
While no pricing details have been given, the fact that the house has 1087 sqaure metres of living space and it costing over 15,000 euro per m2 in this area, a price in excess of 16 million euros seems likely.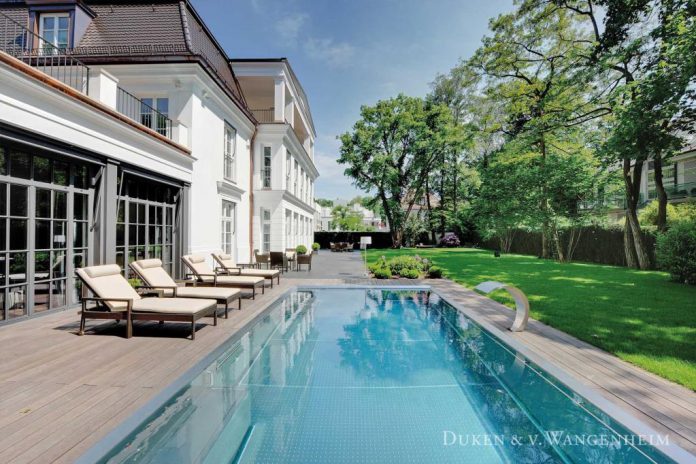 For that money, the new owner will get a house located on 1845 m2 of land and spread across four levels complete with an elevator. Also found within are five separate bedrooms with en suite bathrooms on the upper level. A dedicated master section of the house measures 260 m2 and includes the master bedroom as well as 6 additional rooms spread throughout the entire attic.
Elsewhere, there is an 8.5 metre long swimming pool in the garden and joined with a spa. There is also a large gym area, modern design touches, an expansive kitchen, fireplace, wine cellar and a large garage.