Amongst the Brabus highlights at the IAA Frankfurt Motor Show 2015 is certainly the Brabus Mercedes-AMG C63 S. Based around the already impressive C63 S, the creation from Brabus is even more exceptional. Intrigued, we had to take a closer look.
For starters, Brabus has developed a PowerXtra B40 plug-and-play control module for the C63 S's ECU. It updates the injection and ignition mapping while also increasing boost pressure. Power from the twin-turbocharged 4.0-litre V8 engine therefore rises from 510 hp and 516 lb-ft of torque to 600 hp and 591 lb-ft between 1750 and 4500 rpm. Thanks to these improvements, the Brabus tuned Mercedes-AMG C63 S sprints to 100 km/h in a mere 3.8 seconds while top speed has been increased from the electronically limited 250 km/h to 300 km/h.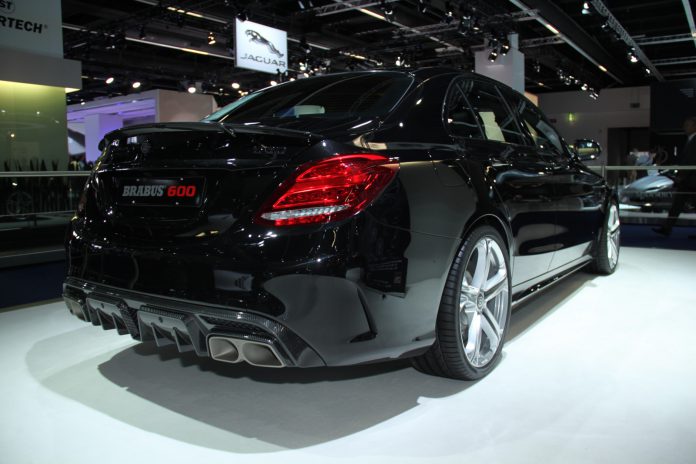 Alongside the engine mods, Brabus has developed a stainless steel exhaust system for the car which reduces backpressure and features electronically-controlled butterfly valves.
Aero-wise, the Brabus C63 S features a new front splitter, carbon side air intake surrounds, a rear diffuser and a rear lip spoiler. All of these components have been developed in a wind tunnel to reduce aerodynamic lift.
For more about the Brabus Mercedes-AMG C63 S, see our previous post. For more from the IAA Frankfurt Motor Show 2015, head over to our dedicated news channel.