The Cannonball Ireland 2015 took place from 11 to 13 September with 180 supercars and 150,000 spectators taking part.
The Cannonballers met at Dublin and drove through some scenic and adventurous routes before crossing the finish-line at Wexford. They covered 820 km on the open Irish roads. At each of the start and finish lines through the towns, the organizers infused an electric atmosphere featuring Brazilian dancers, live music, DJs, local entertainers, stunt riders and confetti cannons. Celebrities were in full flow and the theme for this year was 'American Movies', so the participants did their best to ensure that their costumes and cars' livery symbolised Hollywood blockbusters.
The first Cannonball Ireland drive took place in 2009 and the concept takes influence from the cult movie Cannonball Run that was based on the unsanctioned highway races that took place in the USA in the 1970s. It is the brainchild of Kildare Businessman and AB Signs proprietor, Alan Bannon and what's really unique about this event is that every year organisers raise funds for a charity, the latter being set up in 2008. This time around, €130,000 was collected for Make-A-Wish Ireland, which means the event has now collected €830,000 for children's charities since its inception. Furthermore, the event benefited the Irish economy by around €2.5 million.
It is the largest such occasion in Europe and a quarter of the supercars came from the UK, other parts of Europe and even Dubai. The top mark cars were worth an an estimated €30 million including creations from McLaren, Lamborghini, Ferrari, Aston Martin, Rolls Royce and Bentley. New in 2015 were the Pagani Zonda, a Koenigsegg Agrea R and Carrera GT. Meanwhile, some of the novelty cars included an authentic Delorean complete with Doc and Marty McFly, an NYPD car with full kit, Smokey and the Bandit Truck, the Ghostbusters Sheriff car and an unusual Top Gun-inspired vehicle.
"We are very proud to be part of Cannonball again in 2015 and to help raise funds for the Make-a-Wish Foundation. Movies and popcorn and inextricably linked but we have the opportunity to bring this mad cap movie to life. There will be lots of Manhattan Popcorn on the route for spectators as they watch the supercar convoy and soak up the supercharged festival atmosphere" said Don O Neil of Manhattan Popcorn, main sponsor of Cannonball Ireland.
The success of Cannonball Ireland has also led to some international events like the Highland Trip in Scotland and the European Trip that took place through UK, Germany, Denmark and Norway.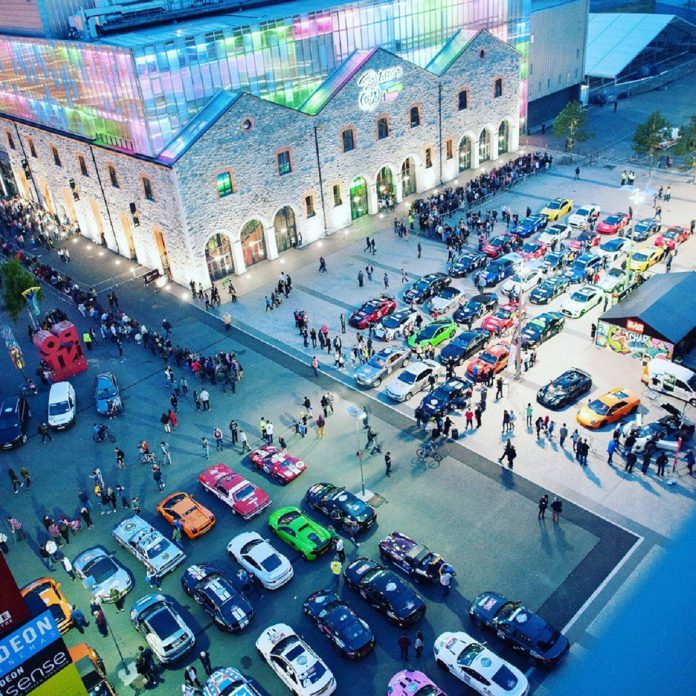 More information about Cannonball Ireland can be found here.