Heavy flooding in San Diego County led to major jams and submerged underground parking garages. Poor drainage system in some areas didn't help either and in one of the underground parking lots in Ocean Beach, a white Lamborghini Huracan got submerged in water.
Unfortunately, the owner had got the Huracan just three days prior to the incident and it has covered just a "couple of hundred miles". An insurance claim will ease some of his pain and having recently gone through a surgery, he wasn't fretting about the damages when talking to local reporters. Along with the Huracan, at least seven more cars were damaged by the floods in that garage, with the repair costs estimated to be around $600,000.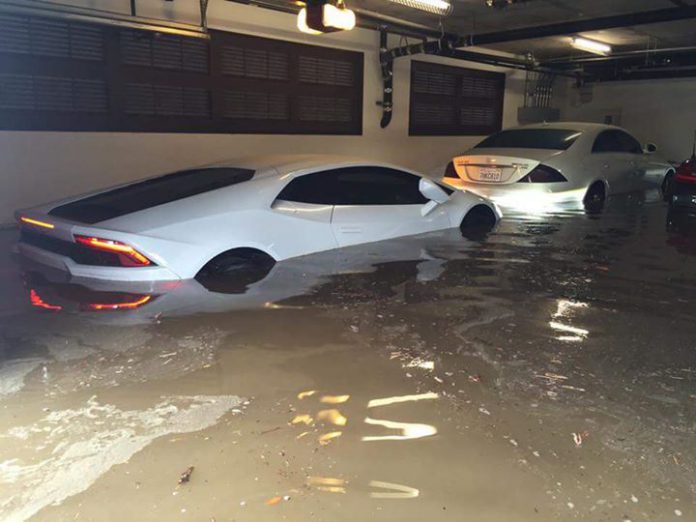 The Lamborghini Huracan LP610-4 comes with a 5.2-liter V10 engine that produces 602 hp, allowing the car to sprint from 0 to 100 km/h in just 3.2 seconds. The car is mated to a seven-speed dual-clutch gearbox that transmits the power to all the wheels of the car. The Huracan has an electronically limited top-speed of 325 km/h.