A newly-delivered BMW i8 has been badly damaged in a crash in Arizona. While full details surrounding the incident aren't known, it is immediately apparent that the German hybrid sports car has suffered quite a lot of damage and won't be cheap to repair.
Most of the damage sustained to the i8 is concentrated at the driver's side rear corner. The wheel has almost been entirely torn from its hub while the suspension has been completely destroyed with a spring left sitting next to the car.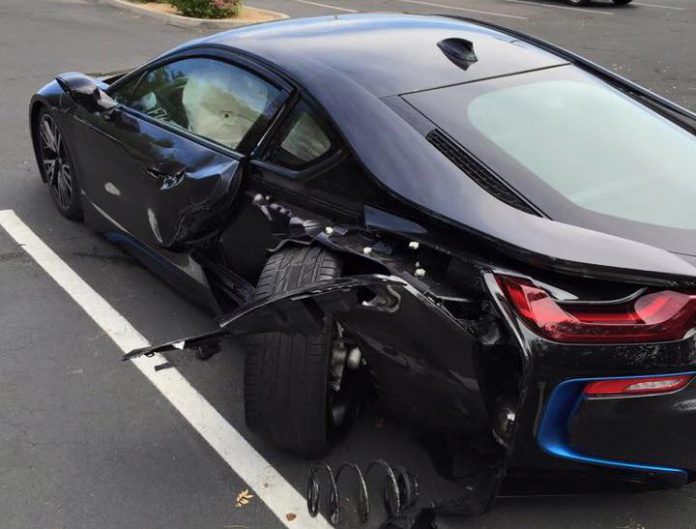 Additionally, the rear quarter panel has been wrecked in the crash while the driver's door has also come off worse for wear and features a number of scratches and irreparable dents. One of the wing mirrors is also shot. All told, reports suggest that around $30,000 worth of damage has been sustained to the BMW i8 but there's still a chance it could be declared a write-off by the owner's insurance company.
The BMW i8 is of course the second model in the German company's i range of vehicles alongside the i3. It features an advanced plug-in hybrid powertrain with a combined 362 hp and 420 lb-ft of torque and its chassis is made predominantly from carbon fibre.