A new next-generation Mercedes-Benz E-Class has been spied in the midst of testing with almost no camouflage providing us with our clearest view yet of the dramatically improved and upgraded luxury sedan.
From a styling standpoint, the similarities between the next E-Class as well as the current S-Class and C-Class models are clear. Up front, we can see similar headlights to those two models as well as a modified front grille, different bumper and new air intakes hiding under some white masking. The sides and rear of the E-Class test mule in question also bare many resemblances to the S-Class and C-Class.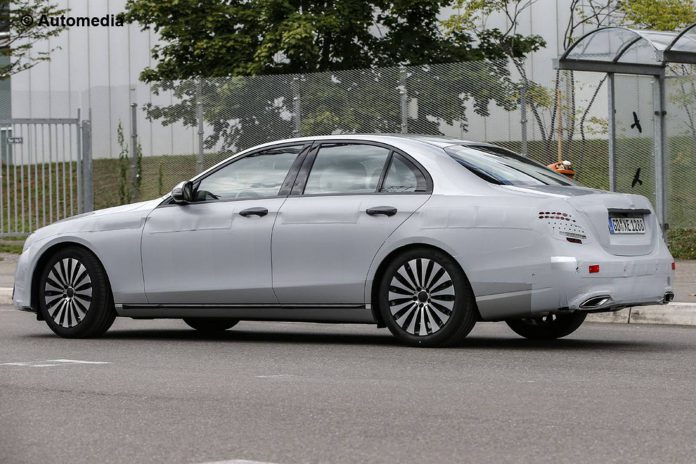 Technology wise, the new E-Class will feature a myriad of systems to assist in semi-autonomous driving. One interesting feature will be the 'Car-to-X' communication system created to recognise and communicate with other vehicles. This system will help reduce the risks of collisions around tight bends and at junctions, particularly when it is hard to see other traffic.
Elsewhere, the next-generation E-Class will incorporate a selection of advanced sensors as well as a facing forward stereo camera alongside side and rear facing cameras. A developed version of the German marque's Intelligent Drive system will also be implemented to ensure that the E-Class remains at an appropriate distance from other vehicles it is following on highways at up to 200 km/h.