Mövenpick Hotels & Resorts has just opened its landmark property in Riyadh, the dynamic capital city of Saudi Arabia. The five-star hotel cost $213.2 million to construct and consists of 438 luxurious rooms and suites.
The hotel is located on King Fahad Road and is just 30 minutes from the city's King Khalid International Airport. Certainly one of the highlights of the property is Acacia by Pierre Gagnaire restaurant run by the Michelin-starred chef. It specialises in Lebanese cuisine while Indian restaurant Anardana adds some spice to the dining options.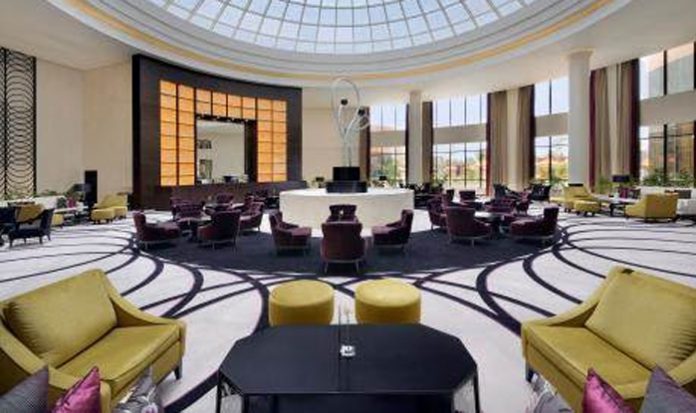 Elsewhere, an all-female spa run by beautician Joelle Mardini is offered for guests as is the Rio Health Club which includes fitness equipment, a sauna, ice room, massage room and a swimming pool. A 1200 square metre Grand Ballroom has also been created for Mövenpick Hotel Riyadh as has a specialised Kids Club.
Discussing the property, general manager Philippe Bonnot said "There will always be something new, lively and interesting happening at Mövenpick Hotel Riyadh. The property is destined to become a local landmark."
The chief executive of Manafea Holding Co., which owns Mövenpick Hotel Riyadh, Mohamed Bin Dawood added to this by saying "Together we have created a distinctive hotel that will mark a new era for Riyadh, introducing a new style of hospitality and service the local market will highly appreciate."