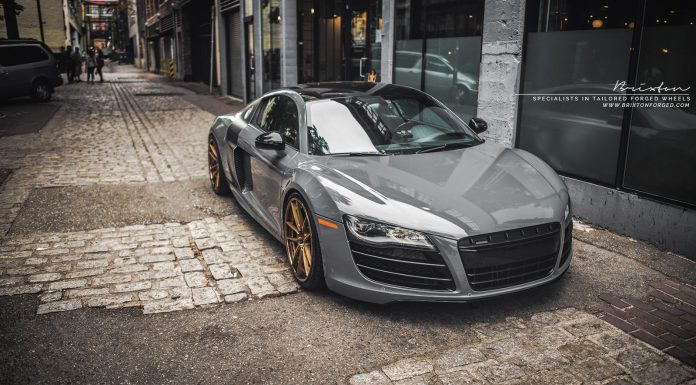 Ever since the Audi R8 launched, it has captured the world's attention in a way not many supercars have done. The fact that it is produced by an automaker better known for creating safe luxury cars is certainly one of the key reasons why.
Earlier in the year, the wraps were taken off the second-generation R8. While the new car features a thorough redesign, the original will always hold a special place in our hearts and the following example is one of the most exceptional we've seen recently.
What makes this R8 really stand out are its custom set of Brixton Forged wheels. They feature matte bronze spokes and gloss bronze lips and look truly spectacular. Measuring 20×9 at the front and 20×11 at the rear, they don't just add to the overall look of the car but also weigh less than the standard wheels therefore reducing the vehicle's unsprung weight.