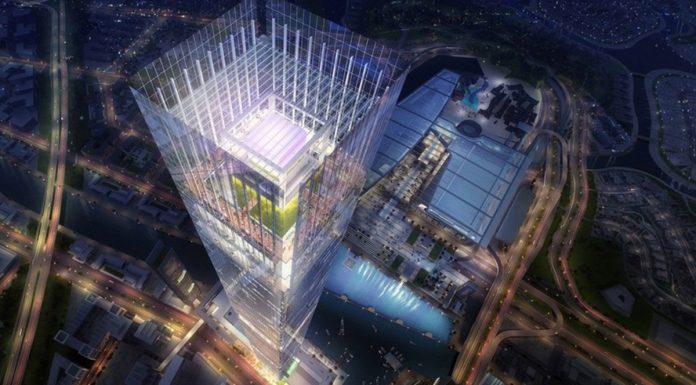 Already home to the world's tallest building, the Burj Khalifa, Dubai is showing no signs of stopping its skyscraper boom. The latest and most impressive building given approval will be dubbed the Meydan One and once completed, hold the title of the world's tallest residential building taking the crown from 432 Park Avenue in New York City.
Meydan One will measure a phenomenal 710 metres tall making it in excess of 305 m taller than the Empire State Building in New York. Alongside holding the crown as the tallest residential building, Meydan One will also features a 360-degree observation deck and the world's highest restaurant.
Once completed in 2020, the tower will be home to 885 private residences and will also incorporating a hotel with 350 rooms.
The tower will be more than a simple skyscraper however. At its base, it will include the world's largest indoor ski slope as well as a shopping centre with 300 shops, restaurants and cafes.