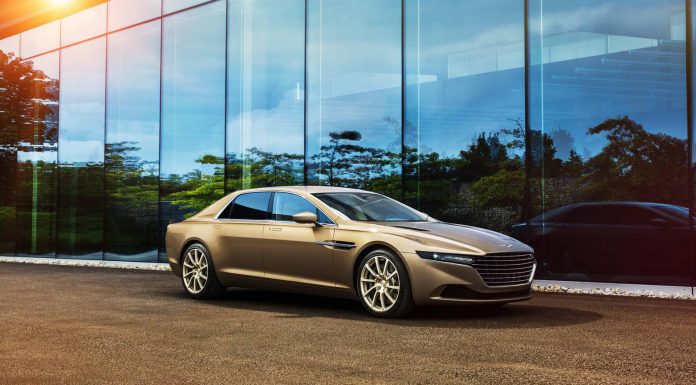 It has emerged that the exclusive Aston Martin Lagonda Taraf will cost at least 696,000 euros in the United Kingdom.
The British marque is producing just 200 examples of the Lagonda Taraf sedan. Initially, the car was bound solely for the Middle Eastern market but soon after its debut, Aston Martin announced that it would be offered in other markets like the U.K. and Singapore. Additionally, the Lagonda Taraf is available to purchase in EU legislation-compliant Continental Europe.
From a visual standpoint, the new Aston Martin Lagonda sedan has a design reminiscent of the original. As a result, it features quite a boxy shape with sharp lines as well as very thin headlights and taillights and a low roofline. Powering the Aston Martin Lagonda Taraf is the same 5.9-litre V12 engine as the Rapide S believed to deliver an equal 550 hp and 457 lb-ft.
Recently discussing the car, Aston Martin chief executive Andy Palmer said "Opening up the Lagonda Taraf to an increased number of customers around the world was a high priority for me as soon as I joined Aston Martin late last year. I wanted to be able to offer this exceptional saloon to the potential owners from around the globe who have been enquiring about it, and I'm very happy that we have been able to expand the Lagonda proposition."