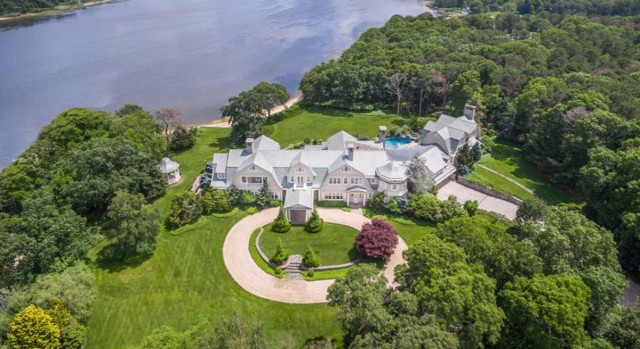 The United States is home to some of the world's largest and most expensive properties and the following located in New York, is one of the most mesmerising we've come across.
Wearing a casual sticker price of $95 million, this house is located on a massive 25 acre block of land. The property itself is 18,000 square feet in size and complete with no less than eight bedrooms and 12 bathrooms.
The house was built in 2000 and beyond the seemingly never-ending number of bedrooms and bathrooms it features, it also includes a large private cinema, wine cellar and a library. Found across the house's land is a full-size tennis court, a swimming pool and spa overlooking Georgica Pond as well as incredibly green grass areas.
[Via James Edition]