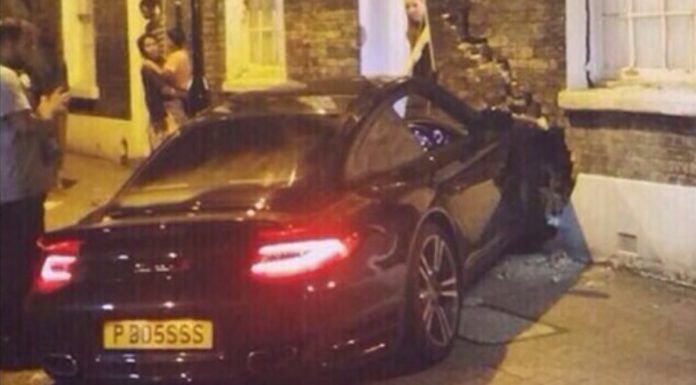 Footage has just surfaced online of the moment a Porsche 911 driver fled the scene of an accident in East London.
During the week, the German sports car crashed into a brick house on the side of the road causing significant damage to the property's entrance way. Thankfully, no one was injured in the crash but as the following video shows, the 911 owner decided to flee the scene even though emergency crews were in attendance.
[youtube]https://www.youtube.com/watch?v=KBXV4seLK1o[/youtube]
In the short clip, we can see the 911 violently reversing off the footpath before the driver makes a quick getaway with an E92-generation BMW M3 following suit.
Unsurprisingly, local police were soon able to track down the 911 and arrested both the driver and passenger who will inevitably face numerous charges.