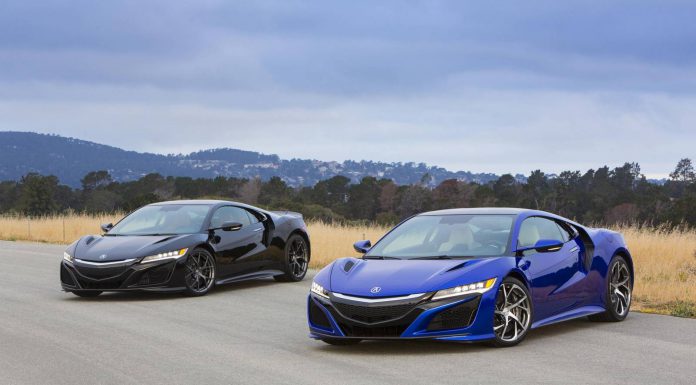 At the recently held 'The Quail: A Motorsports Gathering' event during Monterey Car Week 2015, three incredible examples of the second-generation Honda NSX were displayed.
The three displayed were finished in Valencia Red Pearl, Nouvelle Blue Pearl and Berlina Black with each featuring their own unique sense of style. Whereas the black and red examples featured gunmetal grey wheels, the blue pearl NSX can be seen posing on a set of bright silver wheels. The interiors of the Japanese sports car trio are also unique.
Beneath the skin, the latest NSX makes use of a twin-turbocharged 3.5-litre V6 engine. That engine is then joined with an electric motor at the rear while a nine-speed dual-clutch transmission sends the power to the ground.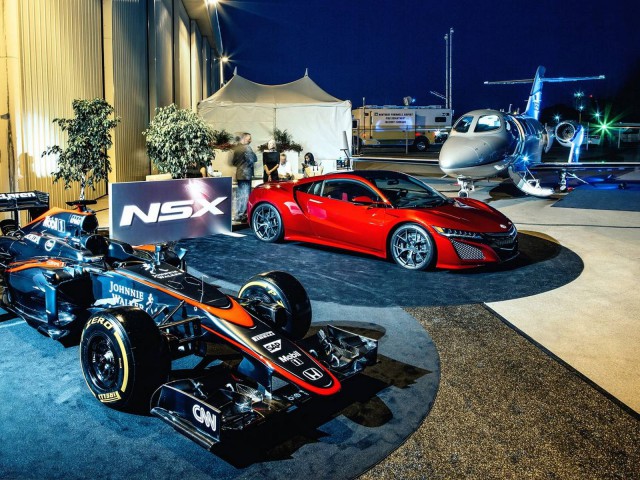 In an effort to ensure this powertrain package remains as cool as possible, three individual radiators are featured. One of them is found at the front of the 2016 Honda NSX while the other two hide behind the side air intakes. To improve efficiency, the front radiator is tilted forwards by 25 degrees. Elsewhere, 10 air-cooler heat exchanges are found throughout with the transmission for example being cooled by no less than two heat exchanges. Two intercoolers are also found for the turbochargers.