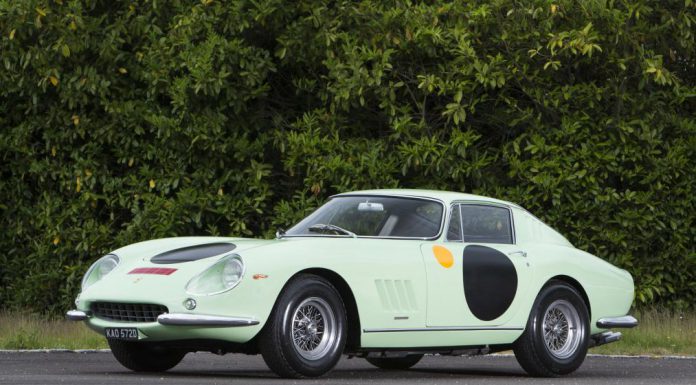 At Bonhams upcoming Goodwood Revival auction in September, new Top Gear host Chris Evans will be selling 13 of his cars. The popular British radio presenter of course features a comprehensive collection of exotics and the 13 cars in question are expected to fetch him in the region of 9-10 million pounds.
The most valuable car being sold by Evans will be his 1966 Ferrari 275 GTB/6C Alloy. It alone is expected to change hands for between 2.6 million and 2.9 million pounds when the final hammer drops. Elsewhere on a Ferrari front, a 365 GTS/4 Daytona Spider is expected to sell for between £2.3 million to £2.6 million and a 1963 Ferrari 250 GT/L Lusso could fetch £1.4 million to £1.8 million.
Other Ferrari models being sold include a 1975 275 GTS Spyder, 250 SWB Replica and a 328 GTS. Other cars in the auction are a 1949 Jaguar XK120 Alloy Roadster, 1988 Jaguar XKSS Lynx and a 1970 Mercedes-Benz 280SL Pagoda among others.