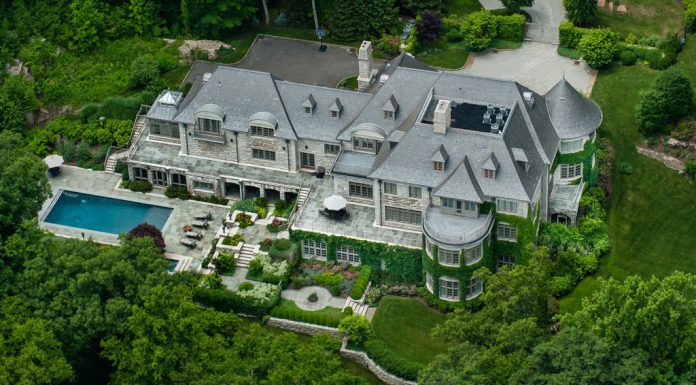 Let's make one thing clear, all properties worth $20 million are truly incredible. After all, they're worth well over ten times what most people will earn in their lifetime. There are some $20 million properties however which are just a little bit more special than others and the following is certainly one of them.
Located 50 minutes from New York City, the property includes 10 acres of land and a truly massive house over 19,000 square feet in size. Thanks to its insane size, the house is able to support six bedrooms, ten bathrooms featuring many marble elements, a trophy room as well as an expansive kitchen.
Throughout the property are massive 14-foot ceilings as well as 24 hour security. Owing to the fact that it was designed by a professional basketball player, it also includes an indoor half basketball court.
Other awesome features include a large private gym, billiards room, private cinema, swimming pool and even a small golf course.