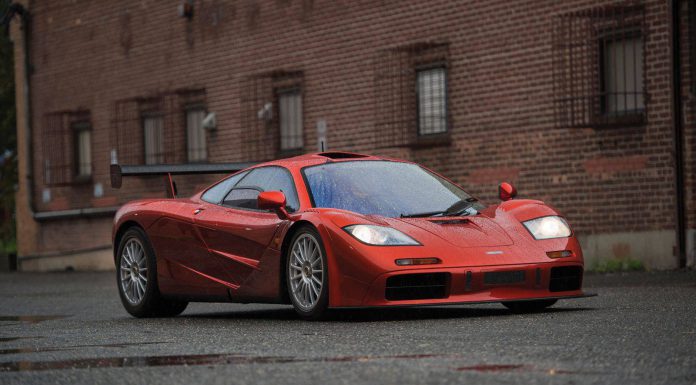 A bespoke 1998 McLaren F1 upgraded to LM-specification has been sold for $13.75 million by RM Sotheby's. This is the highest price ever paid for an F1.
This McLaren F1 is chassis number 073 and one of only two officially upgraded to LM-spec by McLaren Special Operations and it has quite a rich history. It was originally painted in AMG Green Velvet with a two-tone cream and green interior. Interestingly, the original owner asked for it to be kept by McLaren rather than delivered to the owner's house or garage. Consequently, it was always serviced on time by the British automaker.
The owner soon decided to have the car transformed into one of the most desirable F1s ever created. It was therefore installed with the more powerful 6.1-litre BMW V12 engine of the F1 LM racing car delivering 680 hp at 7800 rpm. That additional power was achieved through modified cams, custom pistons, new air pressure sensors and an increase in the compression ratio and a sports exhaust.
Additionally, the Extra High Downforce Package was installed including a new front splitter and a bold rear wing. Additionally, a 4 mm Gurney flap was installed while gas discharge headlights were also fitted alongside bespoke 18-inch wheels. The British supercar was then painted in its current shade of orange metallic.