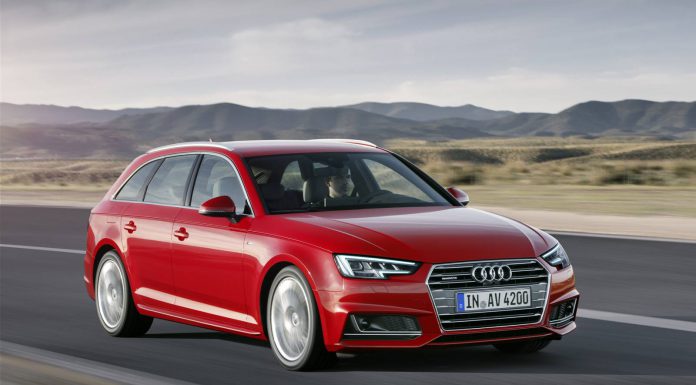 Germany pricing for the 2016 Audi A4 range has just been announced. Designed to rival the latest BMW 3-Series and Mercedes-Benz C-Class models, the new A4 range adopts numerous modifications.
For the entry-level model, customers will have to hand over at least 30,650 euros for the sedan and 32,500 euros for the A4 Avant version. The entry-level model in question utilises a 1.4-litre TFSI four-cylinder engine delivering 150 hp and 184 lb-ft of torque.
At launch there will be three petrol and four diesel engines available to choose from all of which are turbocharged, the most powerful being a 3-litre V6 diesel producing 272 horsepower and 600 Nm of torque. These all-new engines are up to 25 percent more powerful and cleaner than the engines that they replace. All cars are available with either a 6 speed manual or 7 speed dual clutch S Tronic automatic the exception being the automatic transmission linked to the diesel V6 which is an 8 speed ZF dual clutch.
Aesthetically, the car is instantly recognisable to be an Audi with the trademark singleframe grill instantly catching the eye. It is now wider and lower than before and the same lines flow into the lights which are optionally available in LED and Matrix LED technology. Audi pioneered the mainstream implementation of LEDs and daytime running lights. They have yet again pushed the boundaries with they new Matrix cluster on the A4 and A4 Avant. At the rear there are also no traditional halogen bulbs as LEDs give a clean and sharp impression, particularly when combined with the dynamic turn indicators that feature both front and rear, a feature we first saw on the Audi R8.