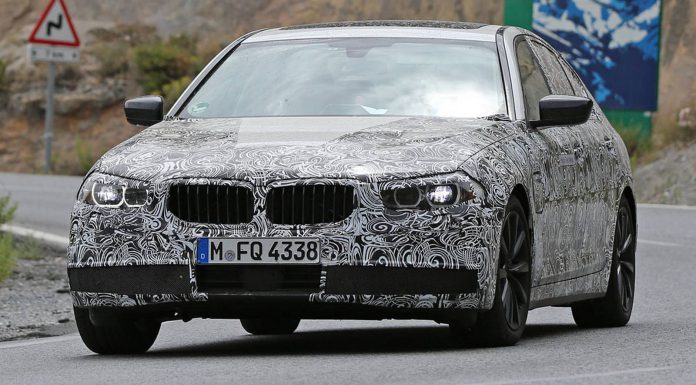 A selection of new next-generation BMW 5-Series spy shots have surfaced from the vehicle's latest round of testing. These pictures are particularly noteworthy as they show a test mule fitted with its production-spec headlights and taillights.
In typical BMW style, the new headlights and taillights won't be a dramatic departure from the current ones. With that being said, the headlights appear to feature sharper edges than they do currently to match the less curvaceous design of the updated 5-Series. As for the taillights, they are reminiscent of the recently updated 4-Series range and are likely to use LED technology.
Underpinning the G30 BMW 5-Series will be the newly named Cluster Architecture (CLAR) which will also be featured in future 3-Series, 6-Series and 7-Series generations. The Cluster Architecture will combine aluminium, high-strength steel as well as carbon fibre. With the implementation of the new platform, the next-generation BMW M5 will apparently shed 180 kg over the current car and when combined with an uprated 4.4-litre twin-turbocharged V8 engine delivering 600 hp as well as all-wheel drive, it should be significantly quicker from a standstill.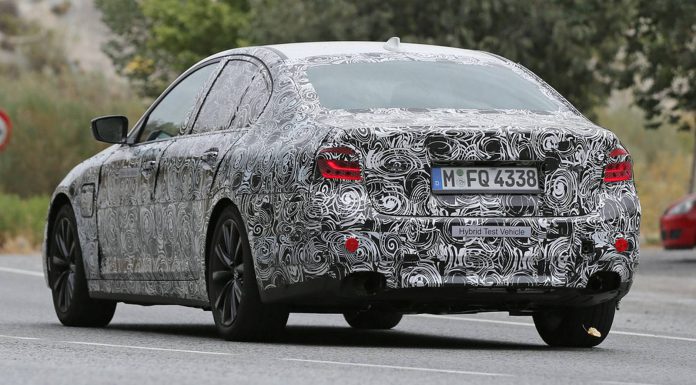 Engine wise, the new 5-Series will be available with a plethora of straight-six engines one of which will make use of four small turbochargers to power the future BMW M550d with 400 hp beneath the skin. Elsewhere, a 1.5-litre three-cylinder turbocharged diesel engine will be made available with 150 hp on tap.