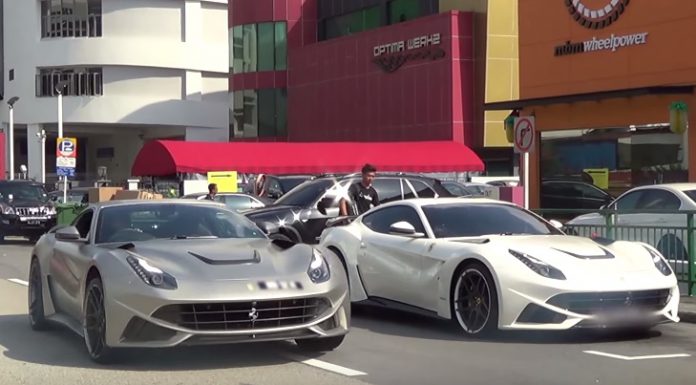 It is reported that just 15 Ferrari F12 Berlinettas will be outfitted by Novitec Rosso and transformed into the N-Largo. While it remains to be seen how many of those 15 have been created thus far, seeing two in the same place is an exceptionally rare sight but that's exactly what recently happened in Singapore.
[youtube]https://www.youtube.com/watch?v=1U5n6CAkZ_Q[/youtube]
The first N-Largo featured in this clip is painted in a spectacular shade of pearl white and features all the insane styling cues which distinguish the N-Largo from the 'standard' F12. As for the second one, it is painted in silver and looks equally insane. The combination of these two on the streets of Singapore really is a sight for sore eyes!