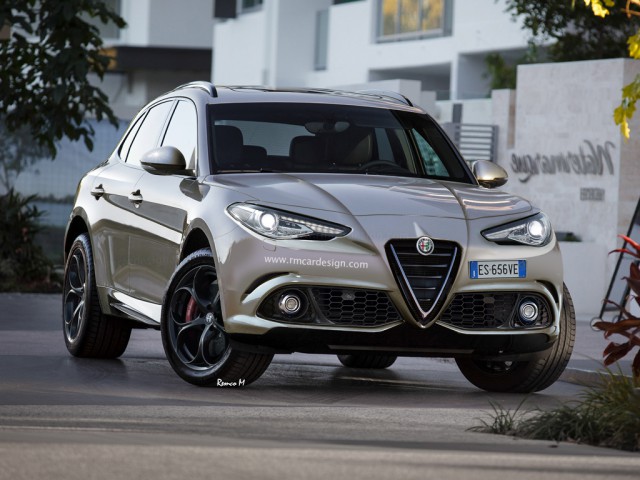 Alongside the Alfa Romeo Giulia, the Italian marque's upcoming SUV will be launched as part of the company's massive worldwide expansion to become a truly global automaker. So far, prototypes of the Alfa SUV have only been spied disguised as the Fiat 500X leaving us with little idea of how the production-spec model will look. Thankfully, RM Design has created the following awesome renderings of the car.
In creating these renderings, Remco Meulendijk has designed the car with styling clearly inspired by the Giulia. While it is impossible to say with certainty that the SUV will look very similar to the Giulia, it seems likely that it will. If that is the case, then we could be looking at one of the best looking SUVs on the market.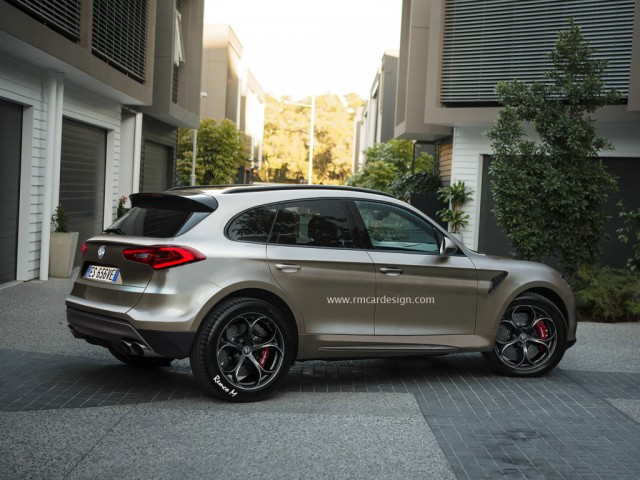 When the Alfa SUV launches, it is tipped to be based around the rear-wheel drive Giorgio platform developed by Maserati and set to be used in the next-generation Ghibli sedan. Additionally, there's a chance the Alfa Romeo SUV will feature a 50:50 weight distribution to provide an extremely well handling car.
The Italian firm is so keen to enter the market because the entry-level premium SUV market is the fast-growing sector for SUVs. Alfa Romeo is set to offer a selection of different four and six-cylinder engines for its SUV with a range topping turbocharged V6 pinned to deliver around 500 hp. Elsewhere, a potent diesel engine will deliver around 350 hp which eclipses the 309 hp delivered by the Audi SQ5.
[Via RM Design]