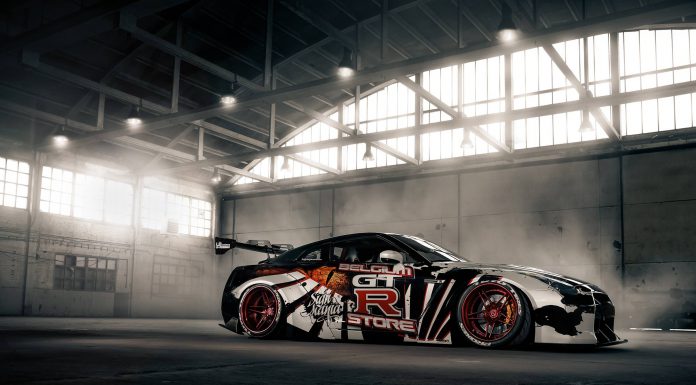 The various wide bodykits by Liberty Walk have proved almost universally popular with an increasing number of cars being installed with them around the world. The latest Liberty Walk GT-R build comes courtesy of Belgium GTR Store and is just as ludicrous as all other Liberty Walk GT-Rs.
As a result, the Japanese supercar features all of Liberty Walk's wide body components. That includes the bespoke front bumper with a roadkill slicing splitter as well as boldly flared wheel arches. A set of custom wheels have also been installed and wrapped in immensely wide tyres to make the car stand out further.
The rear-end is then characterised by a towering rear wing as well as a custom bumper and new diffuser package. It seems as though an aftermarket exhaust system has also been installed on this GT-R and in all likelihood, an air suspension kit is also present.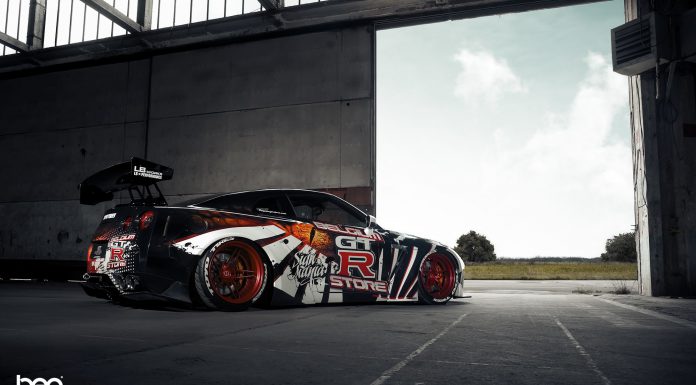 Helping to distinguish this Liberty Walk GT-R from all others is the awesome wrap courtesy of Sign Mania.