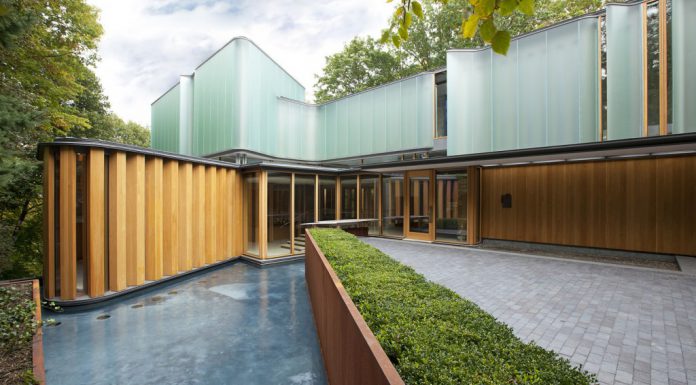 We haven't featured many luxurious homes from Toronto here on GTspirit but the following, dubbed 'Integral House', is more than worthy of a mention. Covering 17,000 square feet, it is currently on the market for $20 million and even comes outfitted with its very own concert hall that can seat up to 200!
The house itself is spread across five different levels with a private elevator servicing all of these floors. Massively wide corridors and high ceilings are featured throughout as are modern furnishings, wooden accents and expansive windows.
Elsewhere one will find cocktail lounges, a catering kitchen, a bar, a multitude of large bedrooms with en-suite bathrooms. Integral House also includes a personal gym, sauna, powder room, swimming pool and change rooms for the pool and sauna.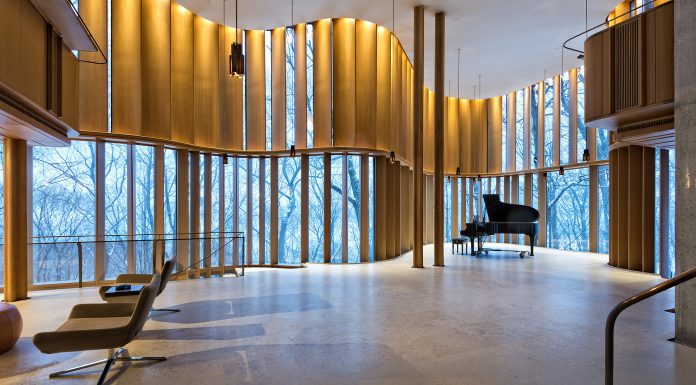 Consequently, this is the perfect house for those that love entertaining!