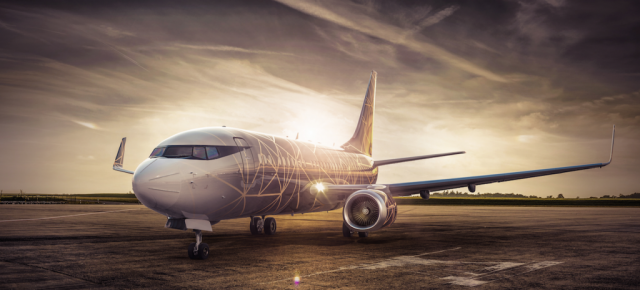 Andrew Winch Design, a company best known for creating some of the finest superyacht interiors in the world, has just revealed the first pictures and details of its custom interior it is offering for a number of private jets.
It remains to be seen what private jets will be applicable for the interior transformations offered by Andrew Winch Design but those that can undergo the upgrades will become amongst the finest and most luxurious in the air.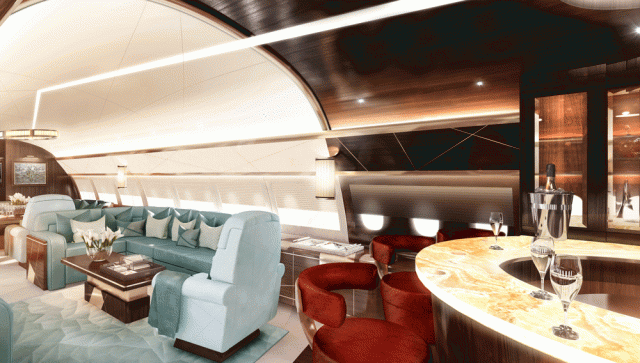 At the centre of the planes will be a large oval-shaped dinner table complete with plush couch seating. Additionally, a dedicated circular bar area has been designed with an illuminated bar top to really make it stand out. Elsewhere are light teal coloured carpets, furniture as well as a number of wooden panels particularly in the bar area.
The cabin will also include a stunning master suite as well as a spacious en-suite bathroom.
Of course, customers have the ability to customise the finishes and textures to their liking.