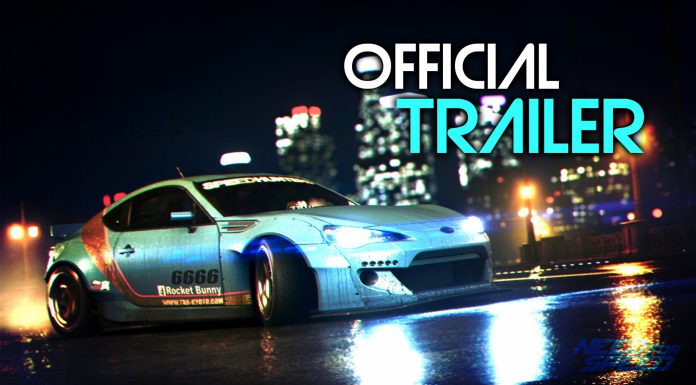 Electronic Arts (EA) has unveiled another trailer for the upcoming Need for Speed game at Gamescom 2015, which is being held in Cologne, Germany from 5 to 9 August. The official trailer of the video game was revealed in June and at EA's Gamescom presser, the company showcased another gameplay video, which can be seen below.
The 2015 Need for Speed game will take influence from the previous editions of the franchise and consist of five story modes: Speed, Style, Build, Crew and Outlaw. These overlapping stories will be based on five-real life personas from the automotive world: Englishman and Porsche lover, Magnus Walker, rally driver and co-founder of DC shows, Ken Block, tuner and builder Akira Nakai, the Risky Devil street racing team and Lamborghini enthusiast Shinichi Morohoshi.
"We're honoured to be working with these icons – they live and breathe the lifestyle we're looking to recreate and have been such an inspiration to the team as we return Need for Speed back to greatness," said Marcus Nilsson, Executive Producer at Ghost Games, who are the producers of the game and also the studio behind Need for Speed:Rivals.
[youtube]http://www.youtube.com/watch?v=nJIXQefMU8E[/youtube]
He added, "We wanted to create a powerful story that's emotional but also pushes the boundaries of technology by adding real-time compositing to the power of Frostbite. This allows us, for the first time ever, to blend live action film seamlessly with your in-game car and garage."
The gameplay looks good but EA will be banking more on the plot to keep the gamers glued to their consoles as the car set-up options are unlikely to be as detailed as in Project Cars and Forza. Nonetheless, vehicles from Lamborghini, Porsche, BMW, Mazda and Nissan will be available and EA has taken assistance from online community Speedhunters to hand-pick aftermarket brands and performance tuning set-ups.
The game will start from Ventura Bay and there will be an open-world map. Much of the action will take place on the night streets with police chases and lots of drifting. The new Need for Speed will be launched in November 2015 on all three major platforms: PC, Xbox One and the PS4. Competitors include Project Cars, Forza Motorsport 6 and Driveclub.