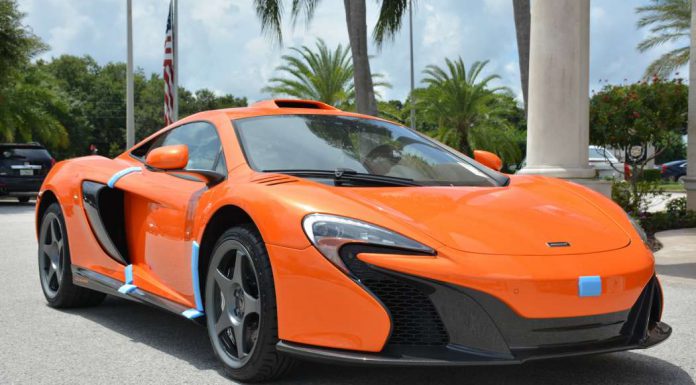 Undeniably the most unique McLaren 650S Le Mans produced has just arrived at its new home in the United States.
Limited to just 50 units worldwide, the 650S Le Mans is already an exceptionally rare car. This particular example is particularly noteworthy as it has been painted in Tarocco Orange while almost all other units are finished in Sarthe Grey. To complement the bright orange exterior finish, the interior of this 650S Le Mans also features orange seat inserts.
Another incredible component of this 650S Le Mans is the underside of the bonnet. It has the signatures of every McLaren engineer that worked on the car as well as the signature of McLaren chief executive Ron Dennis. The car also includes the full range of carbon fibre components available and was ordered by a prolific local exotic collector.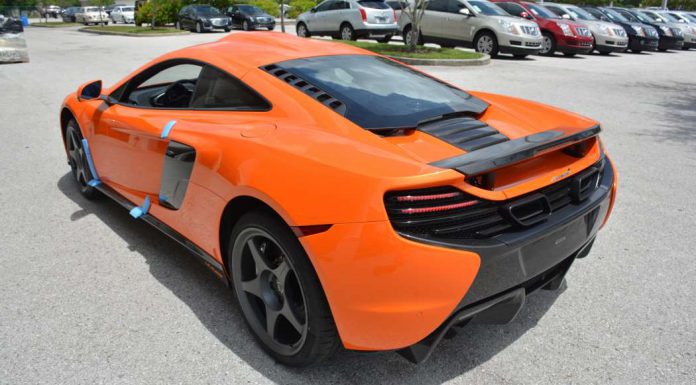 The car was designed by McLaren Special Operations with guidance from Peter Stevens who designed the legendary McLaren F1. As such, the McLaren 650S Le Mans borrows many design cues from the F1 GTR with the roof scoop being the most notable feature. This new snorkel not only provides the 3.8-litre twin-turbocharged V8 engine with additional air but it also adds louder induction noises.
Beneath the skin, the car remains mechanically identical to the 'regular' 650S. Consequently, it delivers an equal 641 hp and 500 lb-ft of torque and can consequently reach 100 km/h from a standstill in 3 seconds flat. Top speed of the British supercar sits at 333 km/h (207 mph).
[Via duPont Registry]