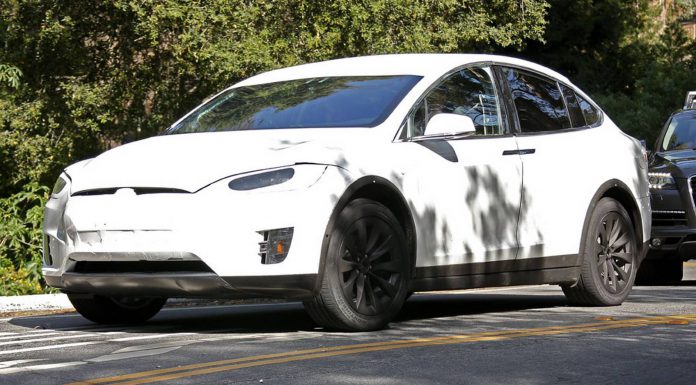 Tesla Motors has just confirmed that customer deliveries of the long-awaited Model X will commence in September.
This news is quite surprising considering that Tesla has yet to even reveal the Model X to the world in production-guise. Of course, the electric automaker is known for its off-the-grain approach so we can't say we're entirely surprised.
Alongside the announcement that customer deliveries will start next month, Tesla also revealed that it recently completed a one-week shutdown of its Fremont factory to prepare for the commencement of Model X production. To help produce the car, an additional 500 robots have been installed in a new body shop.
While the Model X concept was unveiled over three years ago, the production-spec car is expected to look almost identical. As such, it will feature similar front and rear fascias to the Model S while also including a higher roof, larger wheels and tyres and additional ground clearance. It will also be installed with seven seats.
For power, the Tesla Model X will be available with the same range of batteries as the Model S. Consequently, the base Model X will utilise a 60kWh battery pack delivering a total of 380 hp and capable of powering the world first electric SUV for over 300 km. Elsewhere, the Tesla Model X will be available with the slightly larger 85 kWh battery delivering the same power but providing slightly improved range.
Finally, the range-topping Tesla Model X P90D will be available with the same dual-motor system as found in the most expensive Model S variant. Consequently, it will produce 762 hp and be the world's fastest SUV.