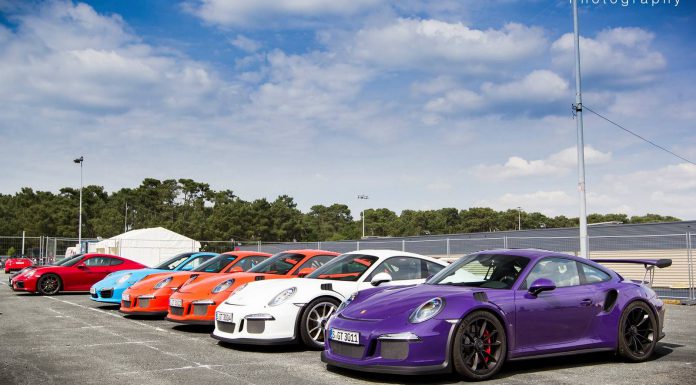 The 83rd edition of the 24 Hours of Le Mans was held from 10 to 14 June 2015 at the Circuit de la Sarthe, Le Mans, France. It was was organised by the Automobile Club de l'Ouest and is part of the 2015 FIA World Endurance Championship calendar.
As one might know, the main race was won by the No.19 Porsche 919 Hybrid of Nick Tandy and Le Mans rookies Earl Bamber and Nico Hulkenberg. This was Porsche's 17th overall victory at the Le Mans but the automaker's first since 1998. Meanwhile, the LMP2 category was won by the KCMG Oreca-Nissan driven by Richard Bradley, Matthew Howson, and Nicolas Lapierre.
Being one of the most popular motorsport events in the world, it's common to see a plethora of supercars at the Le Mans. Companies like McLaren and Audi had officially showcased their classics and contemporary vehicles this year. In addition to that, there were several other supercars that belonged to the visitors.
In the gallery above, we have some of the best vehicles that were spotted at the 2015 Le Mans. Porsche and McLaren cars could be seen in large numbers, while there were also several units from the likes of Ferrari, Lamborghini and Aston Martin captured by our photographer friend, Maxime Boul.