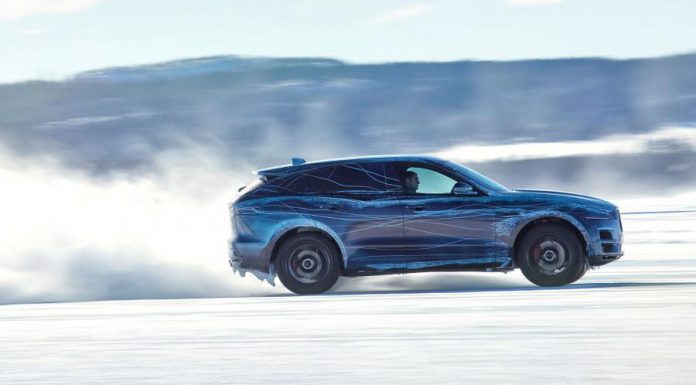 Just a few days after Jaguar released a selection of images of the F-Pace undergoing both hot and cold extreme weather testing, a video tracking some of the car's development has been released.
It shows the new British crossover testing in conditions as cold as -40 degrees Celsius up to over 50 degrees Celsius in a testing regime that has covered over 250,000 miles. Additionally, the video reveals that the F-Pace will include a remote start function which will allow it to be turned on an off from a smartphone application.
[youtube]https://www.youtube.com/watch?v=ni0Dc2ZduhM[/youtube]
Visually, the F-Pace will look very similar to the original C-X17 Sports Crossover Concept from two years ago. As a result, it will feature sleek and aggressive headlights and taillights which bare similarities to other models in Jaguars range. Elsewhere, a characteristic large front grille will be found at the front alongside prominent air intakes. Its roofline will bare similarities with the Range Rover Evoque but the Jaguar F-Pace will be significantly larger.
Beneath the skin, the road-going Jaguar F-Pace will ride on the same aluminium architecture as the XE. It will also be available with similar engines including a selection of petrol and diesel four-cylinders possibly utilising forced induction in the form of twin-turbochargers in top-specification. Thanks to the lightweight architecture, it is hoped the F-Pace will weigh less than the Porsche Macan, its main rival.
The car is set to celebrate its world debut at the IAA Frankfurt Motor Show 2015 in less than two months.