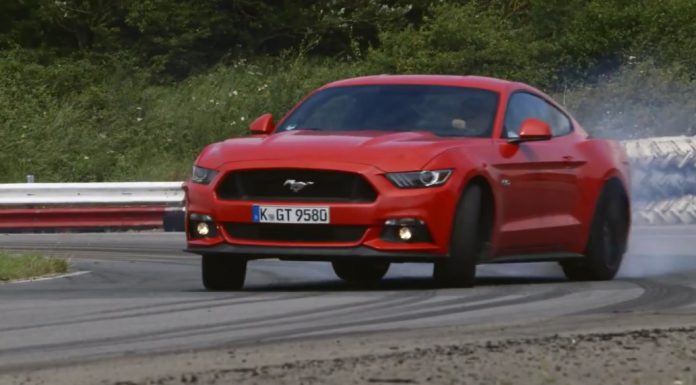 For the first time, the popular Ford Mustang is being sold in Europe. With that in mind, Chris Harris got behind the wheel of a Euro-spec Mustang GT recently to see just how impressive the new muscle car is when driven by a Brit.
[youtube]https://www.youtube.com/watch?v=GaoW8cW_R0w[/youtube]
Understandably, Harris reveals that the Mustang GT isn't as well-rounded or technologically advanced as similar performing German sports car. However, the low price point of the Mustang GT does make it a very exciting proposition with Harris revealing that despite a high-spec M4 costing twice as much as the Mustang GT, the German coupe certainly isn't twice the car.
Whereas the Mustang is available with three engines in the United States, just two of those are offered across Europe. They are the 2.3-litre EcoBoost four-cylinder engine as well as the range-topping 5.0-litre naturally aspirated V8 meaning the V6 misses out. In Euro-spec, the EcoBoost engine delivers a total of 313 hp and 319 lb-ft of torque and will launch the muscle car to 100 km/h from a standstill in 5.8 seconds when equipped with the six-speed manual transmission. The car sips 8.0-litres of petrol per 100 km in this specification.
As for the 2016 Ford Mustang GT in Europe, it pumps out 415 hp and 391 lb-ft of torque making for a 0-100 km/h sprint time of 4.8 seconds with the six-speed manual. The V8 is also offered with a Launch Control system and an electronic Line Lock system which locks the front wheels in place to help initiate the perfect burnout. Elsewhere, European-bound Mustangs come standard with the Performance Pack which includes beefed up brakes as well as improved cooling systems for high-speed driving.