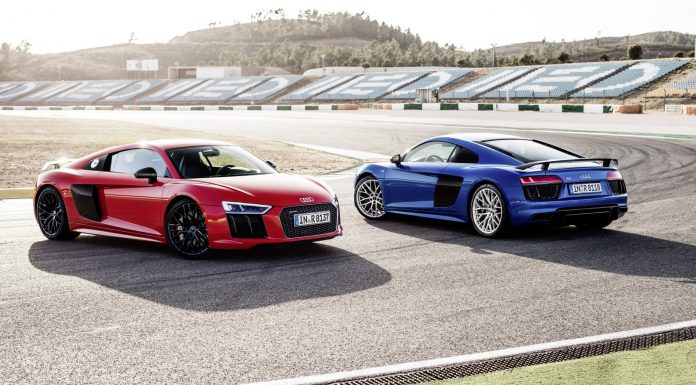 Not too long ago, Ulrich Hackenberg revealed that the second-generation Audi R8 will receive a turbocharged variant at some stage in its lifecycle. Now the marque's head of development for V6, V8 and V10 engines has revealed that a turbo'd R8 won't arrive anytime soon however.
While recently speaking at the international launch of the new Audi R8 range, Jurgen Konigstedt said that "The performance potential of this current engine means we don't need to even look at turbocharging at this point. Do we actually need the power that turbocharging would generate? I would say no. If you want to create an engine that makes this much power, you have different options to realise that power figure. Natural aspiration has the bonus of giving you the sound, the throttle response and the sensation of revving cleanly to redline."
Konigstedt added to this by saying that the key reason why Audi won't implement a turbocharged engine for the R8 for quite some time is because of the lack of emotion offered by forced-induction motors.
"If you drive our car, and compare it to any other competitor that is turbocharged, the feeling with the R8 is more emotional. We've discussed turbocharging obviously, because we have to find the right way to bring the car to market and Audi has a long history with turbocharging but this engine is undoubtedly the best engine for the R8 at the moment."
At the moment, the R8 is only available with a naturally-aspirated 5.2-litre V10 engine. Due to the popularity of this engine in the first-gen R8, the German manufacturer decided to drop the previous 4.2-litre V8 from the range.
[Via Car Advice]