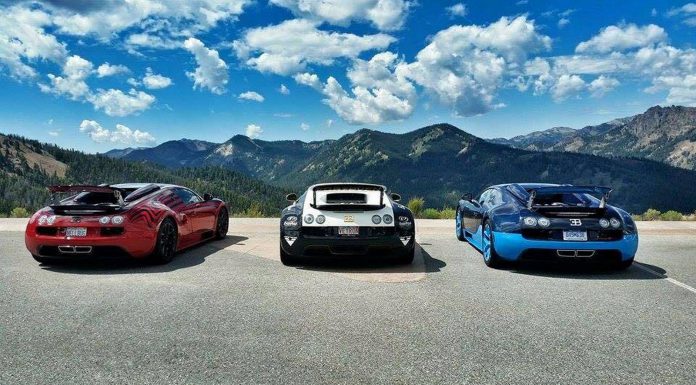 Over the weekend, the annual Sun Valley Road Rally 2015 was held in the United States. The event has really made a name for itself in recent years as it sees a straight and exceptionally smooth road shut down for participants to max out their vehicles.
As with last year's event, the Sun Valley Road Rally this year also attracted a number of Bugatti Veyrons. As a matter of fact, there were four Veyrons in attendance. Two of them were the exclusive Bugatti Veyron Super Sport with one being the bespoke Pur Blanc edition while the remaining two were Veyron Grand Sport Vitesse models including the rare L'Or Rouge with an eye-catching red and black paint scheme.
During the event, the Bugatti Veyron Grand Sport Vitesse L'Or Rouge nicknamed 'Hellbug' by its owner, managed to reach 378 km/h (235.7 mph) during the event therefore taking out the award for the highest trap speed.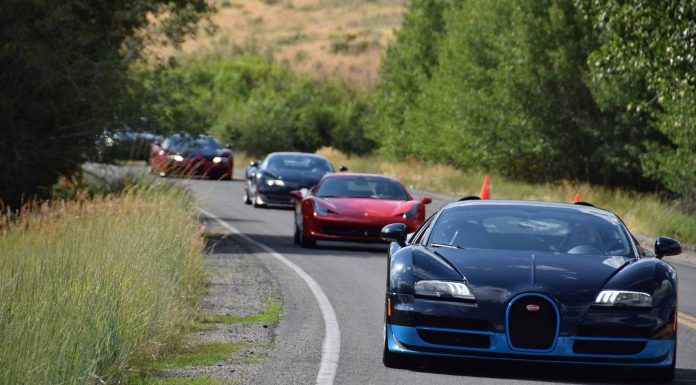 Beyond the Veyrons in attendance, there were also many other performance cars. They included a Lamborghini Huracan Super Trofeo race car, an Aston Martin V12 Vantage S, Bentley Continental GT3-R and more.