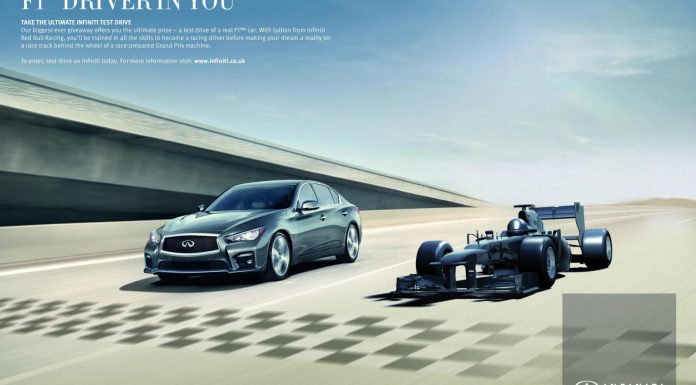 Thanks to Infinti's sponsorship of the Red Bull Racing Formula One team, the automaker has just announced a contest which will provide one of its customers with the opportunity to drive a Formula One car.
The unique opportunity comes part of the Ultimate Test Driver campaign and will see everyone in the UK who takes a test drive in an Infiniti being entered into the competition. The winner will then get behind the wheel of a Red Bull Formula One car with F1 driver Daniil Kyvat providing instruction and guidance.
Before selecting the winner, Infiniti UK will create a shortlist of 25 finalists. They will then travel to the Rockingham Motor Speedway with their driving skills and speed being judged by a selection of racers like Sebastien Buemi. The judges will then select the standout from the group of 25 with them then given the chance to train on Red Bull Racing's advanced simulator in Milton Keynes.
The highlight of the competition will see them flown to Dubai to test drive an F1 car before being given a VIP hospitality weekend for two at the Abu Dhabi Grand Prix at the end of November.
Discussing the competition, country manager of Infiniti UK Carl Bayliss said "Never before has Infiniti offered a prize of this calibre and we are delighted to be able to reward potential and existing customers with an opportunity like this. Our partnership with Infiniti Red Bull Racing has helped us to emphasise the performance part of our DNA, so offering one winner the chance to experience the ultimate test drive is a real testament to our own Inspired Performance."