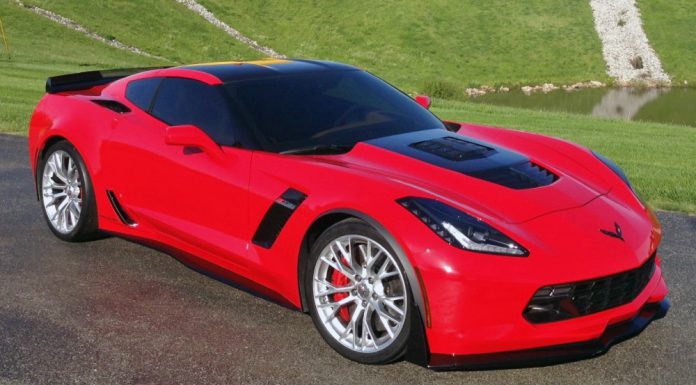 Callaway has just revealed official specifications and details about its tuning package for the latest-generation Chevrolet Corvette Z06.
The most important element of the tuning package is the implementation of a new and significantly larger 2.3-litre supercharger in place of the 1.74-litre unit of the standard Corvette Z06. Alongside that large supercharger is a triple-element intercooler combined with a 10-rib drive pulley system and high-flow air intake system.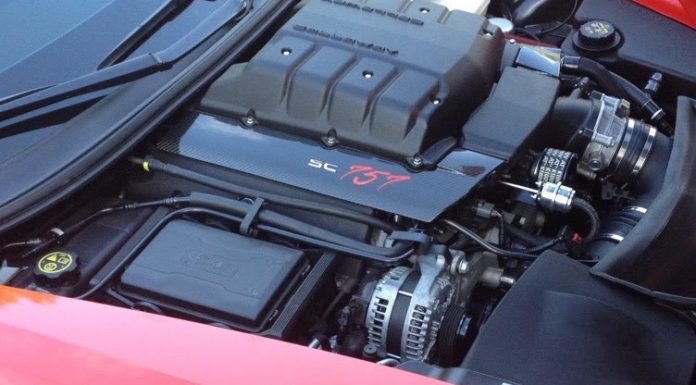 The results of these engine modifications see power rise from 650 hp and 650 lb-ft of torque to 757 hp at 6200 rpm and 777 lb-ft at 4500 rpm. Consequently, the American supercar will rocket to 96 km/h in just 2.8 seconds with the quarter mile passing in a mere 10.5 seconds at 210 km/h. That puts it 0.48 seconds ahead of the standard Corvette Z06.
The Callaway Z06 package is priced at $16,995.