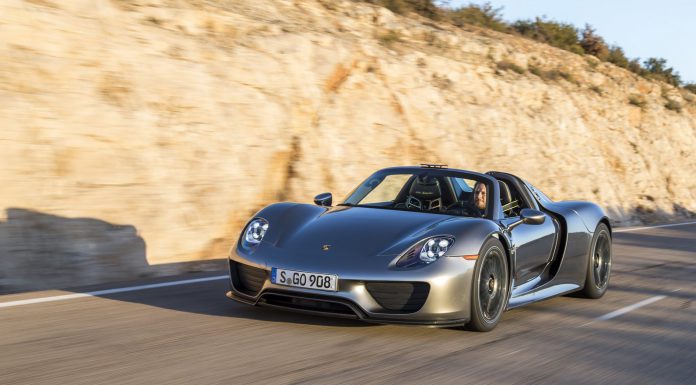 Appropriately limited to just 918 units worldwide, the Porsche 918 Spyder is one of three hybrid hypercars currently changing the entire performance car industry. Despite its exclusivity and sky-high price tag however, the 918 Spyder clearly isn't immune to poor driving and over-confident owners.
Filmed here outside the Epi Plage hotel in the heart of Saint Tropez, the topless male driver behind the wheel of the hypercar thought it would be cool to show-off by stomping on the accelerator in front of a large group of people.
[youtube]https://www.youtube.com/watch?v=0KM4y_JsvPc[/youtube]
Clearly not capable of control all 887 hp from the car, that quick burst of acceleration almost sends the car into two pedestrians. While they manage to jump out of the way, the owner failed to brake and casually crashed into the rear of a black SUV.
In a rather head-scratching moment after the crash, the driver doesn't even look slightly upset at what just happened. As a matter of fact, he can be seen smiling and drinking immediately after the crash.