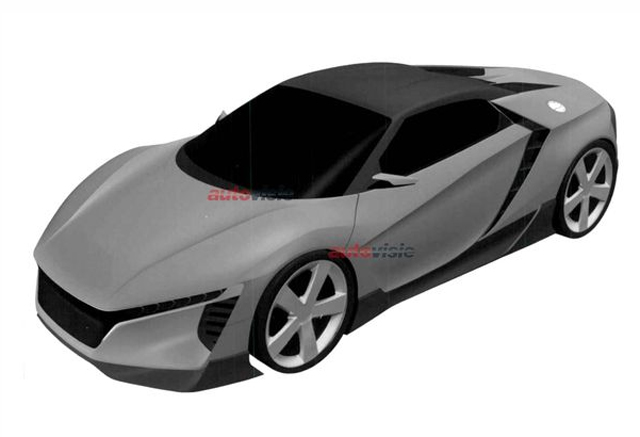 Additional details about the Honda S2000's successor, colloquially known as the baby Honda NSX, have emerged. This follows on from purported official renderings of the car which leaked online recently.
While speaking with Australian publication Motoring recently, a source close to the project confirmed that the design of the baby NSX is "for all intents and purposes, completed." Thanks to how far the design of the vehicle has progressed, it could be displayed in concept guise as early as the Detroit Motor Show 2016 next January.
It is believed that the Japanese marque will heavily focus on the U.S. market with its new sports car. As a matter of fact, it is reported that American Honda dealerships have pushed heavily for the car considering the range-topping NSX will be available exclusively as an Acura – Honda's luxury division.
With this in mind, Honda has developed the S2000's successor to be very similar to the NSX albeit on a slightly smaller scale. As a result, a platform nearly identical to the NSX's will be used alongside a hybrid powertrain incorporating the small turbocharged 2.0-litre engine from the 2015 Civic Type R. Elsewhere, all-wheel drive will be featured alongside an advanced all-wheel steering system.
[Via Motoring]