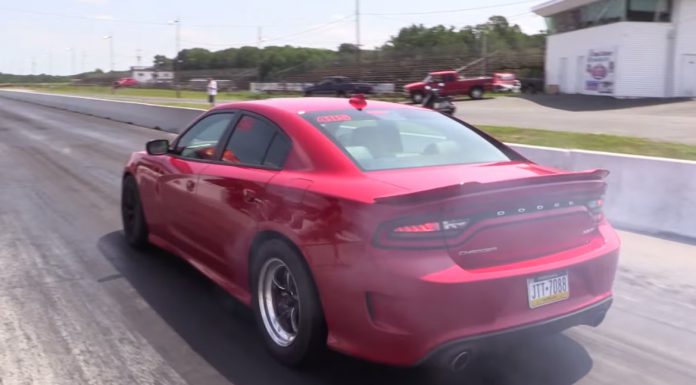 When the Dodge Charger SRT Hellcat leaves its production facility in the U.S., it is the world's fastest sedan capable of a top speed of over 320 km/h and can sprint to 100 km/h in the low 3 second range. Not satisfied with the muscle car's standard performance, the following owners had their car upgraded and recently claimed the title of the world's fastest Hellcat.
[youtube]https://www.youtube.com/watch?v=NpF5106XwiY[/youtube]
Typically, the supercharged 6.2-litre V8 engine of the Charger SRT Hellcat delivers 707 hp at the flywheel which translates to about 640 hp at the rear wheels. Thanks to a ECU remap, a new supercharger pulley and 93-octane fuel, this Hellcat pumps out 750 hp at the rear wheels.
Due to these modifications, the car managed to complete the quarter mile in just 10.67 seconds. To put that into comparison, the best quarter mile recorded by a standard Charger SRT Hellcat is 10.808 seconds.