Held throughout the year at some of the world's most exclusive and well-regarded race tracks, Ferrari Racing Days is understandably regarded as one of the best private track day events ever conceived.
Each Ferrari Racing Days event attracts members of Ferrari's F1 Clienti program as well as Ferrari Challenge race cars and even more excitably, the XX Programme consisting of the Ferrari FXX, FXX Evoluzione, 599XX, 599XX Evoluzione and most recently., the Ferrari FXX K.
The most recent iteration of the event was held at Circuit Paul Ricard in the heart of France. Regarded as one of the world's premiere race tracks, Paul Ricardo is no stranger to hosting some of the globe's finest vehicles. Ferrari Racing Days 2015 certainly ranks up there with the very best events Paul Ricard has hosted.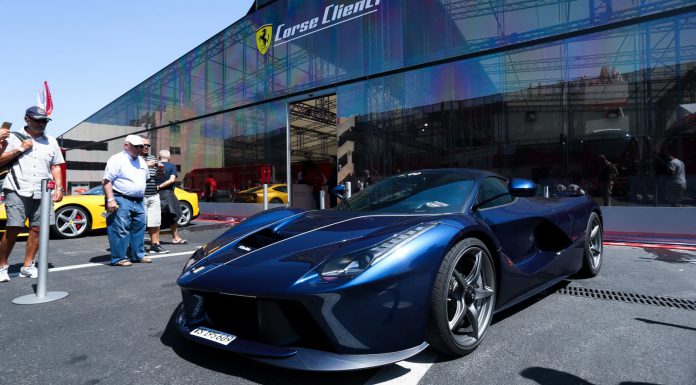 For starters, the new FXX K made its Ferrari Racing Days debut at the French circuit. While we don't have exact numbers about how many FXX Ks were in attendance, among those pictured are a unique Tour de France blue example as well as one beautifully combining red with yellow. Beyond the FXX Ks in attendance, there were a number of 599XX models, the FXX as well as a selection of Ferrari road cars and Formula One racers.