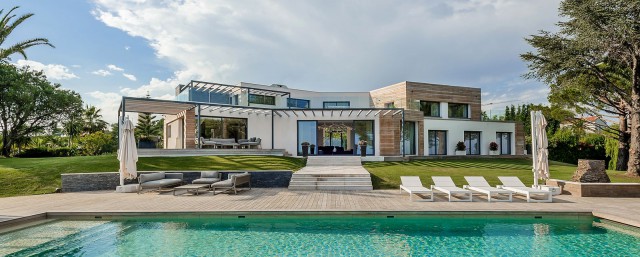 An absolutely jaw-dropping mansion in Vallauris, France is currently up for sale for 17.85 million euros, the equivalent of almost $20 million in the United States. Combining a modern and sophisticated design with a truly picturesque location, we wouldn't be at all surprised to see the property sell very quickly.
The house which features 720 square metres of living space is situated on a 6500 m2 piece of land. It includes five bedrooms all of which feature impressive ensuite bathrooms and dressing rooms adding to the opulence of the house.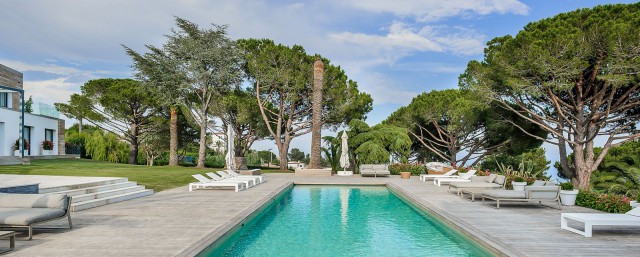 Elsewhere, it includes a double lounge and dining room with an open American-inspired kitchen incorporating dark wooden cabinets and cupboards. Also featured are a wine cellar, a cinema room, fitness suite as well as a large swimming pool providing uninterrupted views of the nearby coastline and sea.
[Via James Edition]