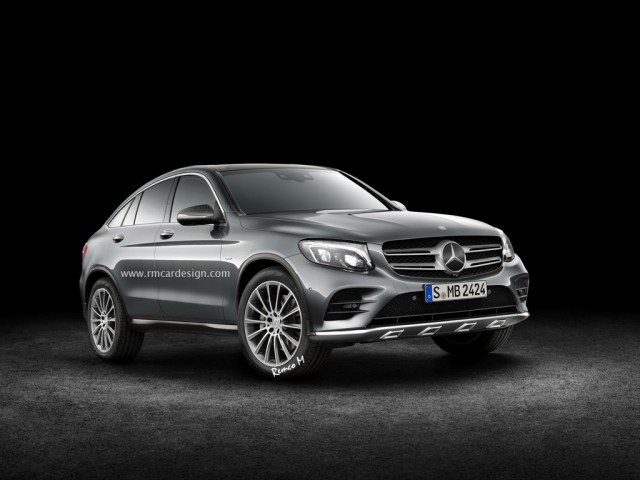 Earlier in the year, the Mercedes-Benz GLC Coupe Concept was revealed. Created to preview an upcoming second-variant of the recently released GLC SUV, the car will rival the Porsche Macan and BMW X4. Now RM Design has released a stunning rendering showing how the car could look when revealed in production-guise.
As we've become used to in recent years, the term 'coupe' will be used very loosely for the new GLC Coupe. In fact, all it will really denote is the more heavily sloped rear window and roof design. It will maintain the same five door layout as the standard car. As the following rendering shows, the design of the GLC is quite receptive of a coupe setup.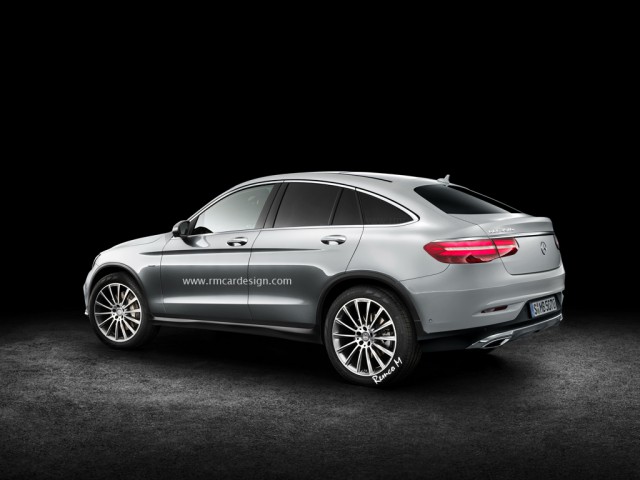 When the car launches, expect it to be available with exactly the same engines as the standard model. As such, some of the variants expected will include the GLC220d 4Matic Coupe, GLC250d 4Matic Coupe, GLC250 4Matic Coupe and GLC350e 4Matic Coupe. A range of AMG versions should also arrive in the months following the GLC Coupe's introduction.
[Via RM Design]