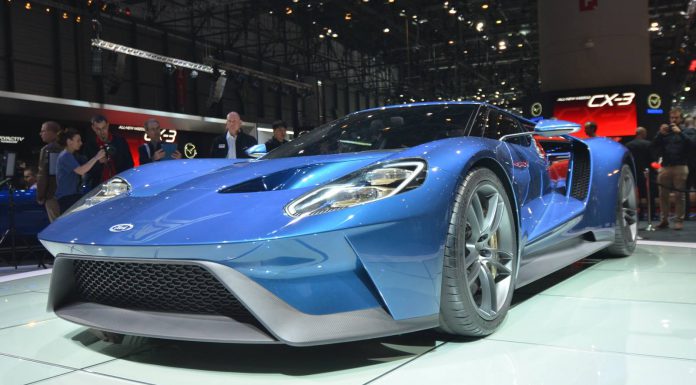 Ford recently displayed a stunning prototype of the brand new 2016 GT in the heart of London. To make things interesting, the American marque covered up the badges of the mid-engined supercar to confuse locals.
[youtube]https://www.youtube.com/watch?v=B7l31zfOykE[/youtube]
Rather amazingly, no one featured in the video above was able to identify it as the new Ford GT. Instead, guesses ranged from it being a Pagani Zonda to a McLaren, a Bugatti, Lamborghini, Ferrari, an electric sports car and even a Brabus!
To enthusiasts like us however, there's simply no mistaking the Ford GT for any other car. The clip does reveal however, that Ford's designers have managed to create a car which is different enough from the original GT to not be recognisable by the average Joe yet still identifiable by petrol heads.
If for some reason you didn't know, the 2016 Ford GT features a 3.5-litre twin-turbocharged EcoBoost V6 engine promising to deliver over 600 hp. While final horsepower and torque figures have yet to be released, the new engine is guaranteed to provide significantly more performance than the 5.4-litre supercharged V8 of the previous-generation Ford GT.