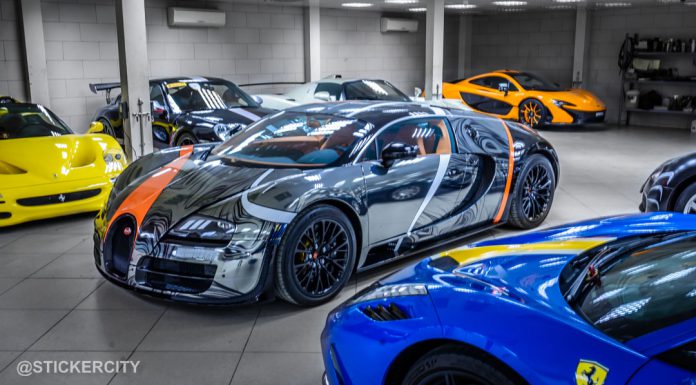 The crew at Sticker City is responsible for creating some of the boldest and wildest wraps for the world's leading supercars and hypercars. Having worked on the likes of the McLaren P1 and Pagani Huayra, the company was recently contracted by Seven Car Lounge in the Middle East to transform an already eye-catching Bugatti Veyron Super Sport.
Members of the Sticker City crew flew out to Dubai to complete the wrap and the finished result is absolutely exceptional. The design comes courtesy of Andy Soleimani and combines the black carbon fibre of the Veyron Super Sport with gloss orange, reflective white elements and black chrome. The results really have to be seen to be believed.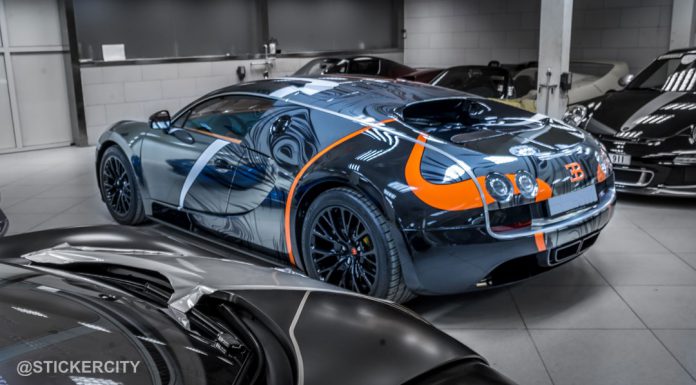 The front is particularly noteworthy for the orange stripe stretching from the top of the horseshoe front grille and off to the passenger side of the French hypercar. Black chrome with an intricate design is also present. The EB logo at the rear has also been finished in a matching shade of orange to the stripes.