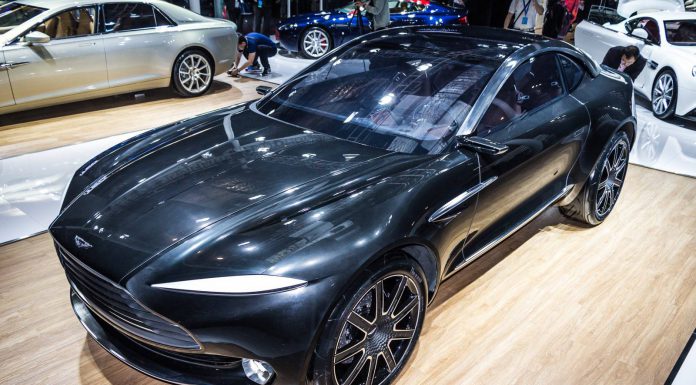 Aston Martin is continuing to assess its options for where to produce the upcoming DBX crossover and now it has emerged that Wales is in the running.
It is reported that British Prime Minister David Cameron is proposing that the Aston Martin DBX be produced at a site currently owned by the Ministry of Defence and located near the Cardiff Airport.
As part of the proposal, Cameron will apparently read a statement saying "Here in Wales I think there is real potential to vacate Ministry of Defence land at St Athan, and we're willing to make that available as part of efforts to persuade Aston Martin Lagonda to manufacture their new prestige SUV in the UK."
Beyond a site in Wales, the British automaker is also pondering locations in Alabama as well as Birmingham and Bridgend in the United Kingdom.
The Aston Martin DBX was initially confirmed for the production line at the start of May alongside the announcement of an additional 200 million pounds of funding for the automaker. Of the 200 million pound investment, 100 million has come in the form of preference shares issued on 29 April 2015 while the remaining 100 million will be issued in the next 12 months.
Details about the production-spec DBX are relatively murky but it could be underpinned by a tweaked version of the Aston Martin's impending new vehicle architecture set to debut in the DB9's successor. On the other hand, the DBX could use the same platform as the brand new Mercedes-Benz GLC making use of Aston Martin's alliance with Daimler.