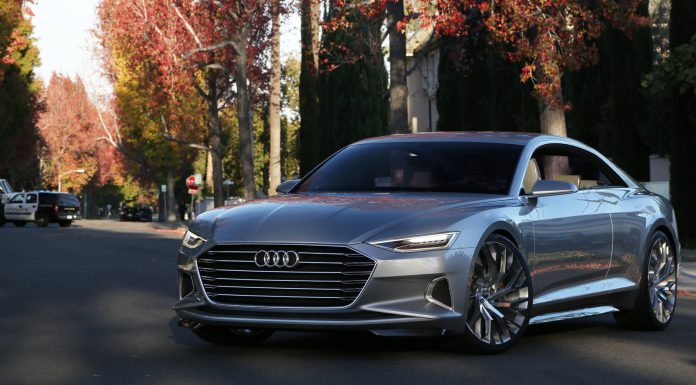 Set to draw on the Audi Prologue Concept for design inspiration, the next-generation Audi A7 is set for a plethora of modifications over the current car. This will be done in an effort to increase the popularity of the car which is often overshadowed by other models produce by the German manufacturer.
The most important change will be the shift in focus of the next-generation Audi A7. Audi considers the existing A7 as a C-sized product but for the new and improved version, it will attempt to create a car to sit closer within the D-size segment. This will be achieved by both the revolutionary design as well as an even heavier focus on expert craftsmanship.
Audi Prologue Concept

Design wise, the next-gen A7 is tipped to receive a new single-frame front grille, LED headlights, active aerodynamic elements as well as an overall lower, wider and more menacing shape. The car will however maintain the same five-door fastback body style as the existing model.
Inside, Automobile Magazine reports that a plethora of a touchscreens will be found throughout. Additionally, an in-dash video monitor is tipped to be installed into the redesigned steering wheel while an advanced heads-up display and night-vision system will also be present.
In terms of engines, a 2.0-litre inline-four engine delivering 252 hp is expected to feature on the base model. It will be joined with an e-turbo variant delivering 326 hp while a modified 3.0-litre V6 pumping out 500 hp should be found in the next 500 hp. As for the RS7, it should retain a twin-turbo V8 with around 575 hp while a range of diesel engines and a plug-in hybrid version are also likely.
[Via Automobile Magazine]