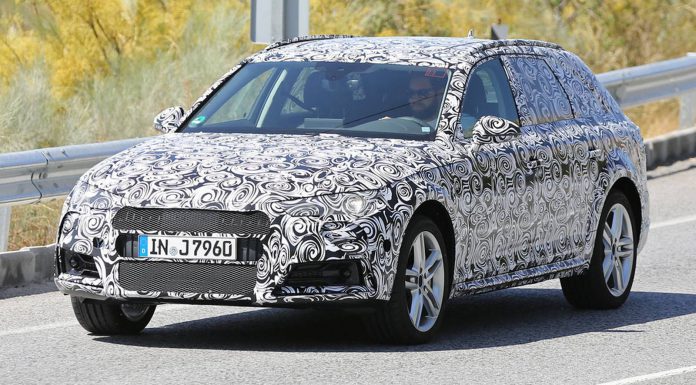 The very first spy shots of the upcoming new Audi A4 Allroad have emerged. Obviously, the latest A4 Allroad will be based around the recently released, latest-generation 2016 Audi A4 and will come with all of the visual upgrades of the A4 sedan.
The main giveaway between the following prototype and the impending Audi A4 Avant is that the test mule in question features a higher ride height as well as flared wheel arches. These are the two most important elements which distinguish the existing A4 Allroad from other A4 body styles and will clearly be replicated on the next-generation model.
Beyond these two modifications, the A4 Allroad will arrive with new front and rear bumpers. Due to the heavy camouflage adorning this prototype however, the full extent of the visual changes for the bumpers are unclear.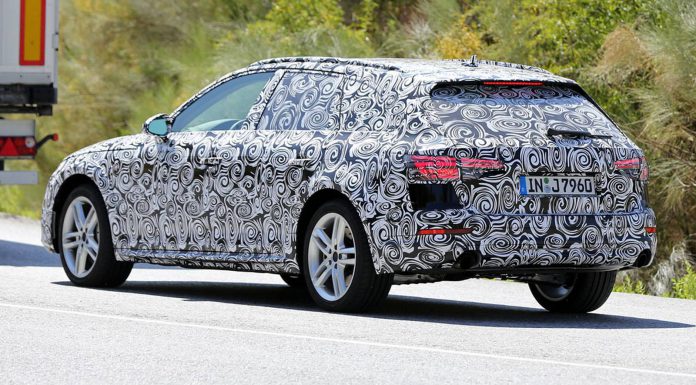 In terms of power, the A4 Allroad will be available with the same range of engines as the sedan. With that being said, the entry-level 1.4-litre TFSI engine won't be offered most likely because of its lack of torque. Engines which will arrive will include the 2.0-litre TFSI with 190 hp and 320 Nm of torque as well as the 3.0-litre V6 TDI with 272 hp and 600 Nm. As you'd expect, all of these engines will be coupled with a quattro all-wheel drive system and automatic transmission.