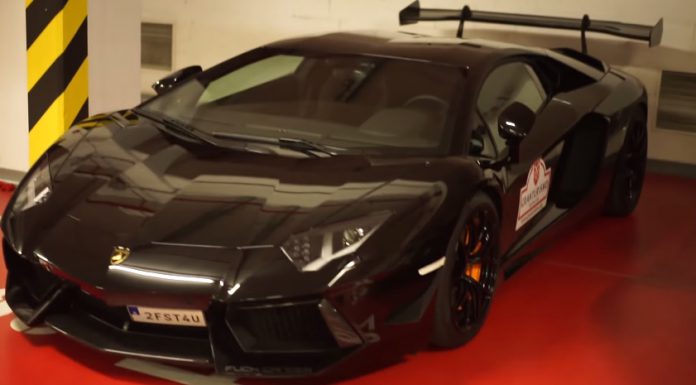 Thanks to the aftermarket tuning scene, there are a plethora of outlandish Lamborghini Aventadors around the world. Very rarely however does an automaker release a bespoke version of one its models for a single customer and unlike any other created.
[youtube]https://www.youtube.com/watch?v=e4N9bU9kEnQ[/youtube]
This particular Lamborghini Aventador was created by the Italian marque's Squadra Corsa racing division for Hans Dahlbäck, the boss of Swedish tuner Dahlbäck Racing. While it certainly isn't the most insane Aventador we've ever laid eyes on in a world of Mansory and Novitec Torado creations, it could very well be the most eye-catching Aventador produced by Lamborghini itself.
Without a doubt the most menacing element of the car is its massive goose-neck style rear wing. It also includes similar rear engine air intakes to the Aventador SV while also featuring the rear fascia of the Aventador LP720-4 50th Anniversario.
Also found at the front are aggressive carbon fibre canards, custom gloss black wheels as well as bright orange brake calipers.