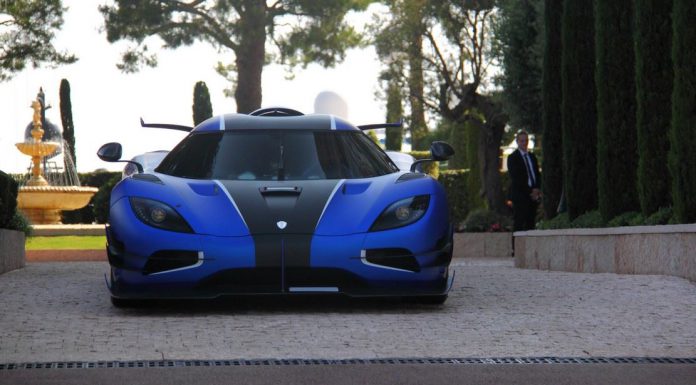 The truly sensational matte blue Koenigsegg One:1 has just arrived in Monaco for the very first time. Delivered in the U.K, this marks the first overseas trip for this example of the Swedish hypercar.
The key point of difference with this One:1 and all other six examples is its exceptionally bright exterior finish. The vast majority of its body panels are painted in matte blue to give the car a truly sensational look. Alongside the matte blue, the centre of the bonnet has been finished in matte black while the roof and roof scoop incorporate the same matte black scheme. Elsewhere are a selection of matte white elements alongside carbon fibre wheels, canards, front splitter and rear top-mounted wing.
[youtube]http://www.youtube.com/watch?v=4ssnlG_cBGI[/youtube]
Beneath the skin, the Koenigsegg One:1's twin-turbocharged V8 delivers 1341 hp and 1371 Nm of torque. When combined with an overall weight of just 1341 kg, the One:1 features a perfect 1 hp to 1 kg power to weight ratio. The only other production car to achieve such a figure is the Hennessey Venom GT.