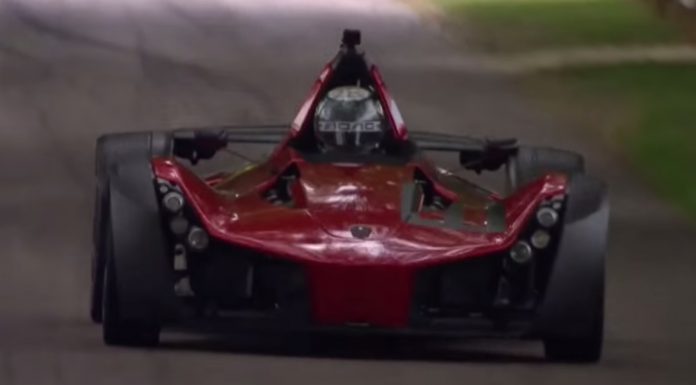 At the recent Goodwood Festival of Speed 2015, the brand new 2016 BAC Mono was introduced with a new powertrain and even more incredible performance. The niche automaker debuted the car in style by sending it up the hill climb in a mere 47.9 seconds therefore setting an unofficial production car record up Lord March's famous driveway.
[youtube]https://www.youtube.com/watch?v=_5Nlzl7WFLg[/youtube]
For the 2016 model year, BAC has installed an entirely new engine in place of the screaming 280 hp 2.3-litre Cosworth engine featured previously. In its place is a 2.5-litre four-cylinder from Mountune pumping out 305 hp. When combined with a total weight of just 580 kg, the 2016 BAC Mono has an insane power-to-weight ratio of 526 hp per tonne. Additionally, the new car features a drive-by-wire throttle system.
During testing, the new BAC Mono also lapped the Hungaroring in 1:14.3 putting it 9.5 seconds ahead of the Porsche 911 GT3 and 4.5 seconds faster than the McLaren P1.